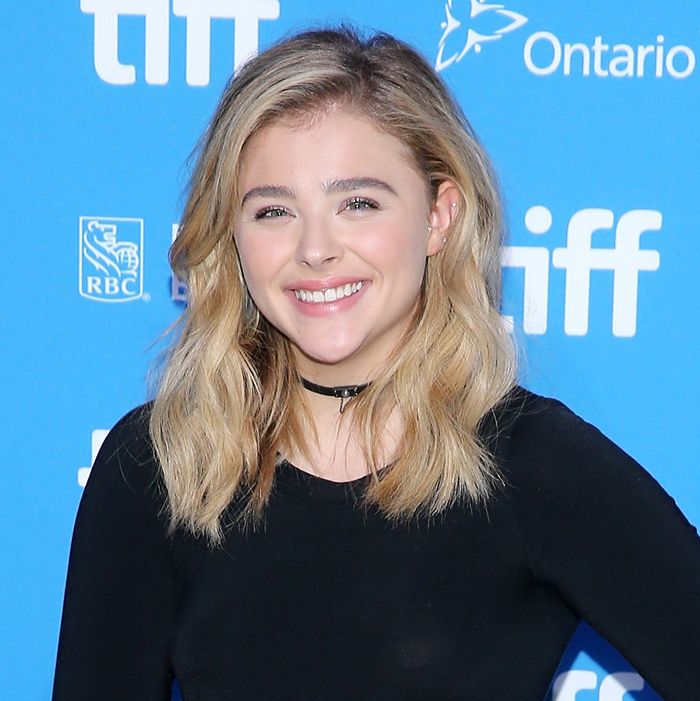 Photo: J. Countess/Getty Images
The thing about Instagram is that you can delete pictures of your ex once you break up. Magazine covers, on the other hand, are much more difficult to delete. Chloë Grace Moretz and Brooklyn Beckham have apparently put their gym dates behind them, but E! is reporting that the mysterious man Moretz is cuddled up next to on the upcoming cover of Teen Vogue is none other than her now-ex. "Brooklyn Beckham was on set during Chloe's cover shoot, and appears in the cover image with her," the source muttered into a burner cell phone.
In the interview, which was conducted by Julianne Moore, Moretz talked about her relationship with Beckham and how her life is affected by the media. "They want a tabloid. Especially right now, in my newer relationship with my boyfriend [Brooklyn Beckham]. We'll go out and there will be 15 paparazzi and we're just going to a grocery store. We are real people and we're having real emotional experiences, and all this is happening around us. Trying to keep ourselves in our own little world is difficult," she said.
It sure is.