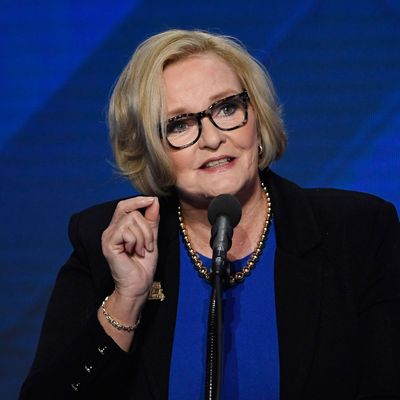 Drag him, queen.
Photo: David Paul Morris/Bloomberg via Getty Images
Back in 1996, Donald Trump was very, very concerned about a woman's weight. "She weighed 118 pounds or 117 pounds and she went to 160 or 170," he told reporters of former Miss Universe Alicia Machado. "So this is somebody that likes to eat."
Trump doubled down on those comments after Monday's presidential debate, when the Clinton campaign used Machado to exemplify his horrendous record in regards to women. "She was the winner, and you know she gained a massive amount of weight and it was a real problem," he told Fox News.
Enter Claire McCaskill, Missouri senator and noted Trump skeptic:
Don't worry, Donald — we're sure it's just a "show of support."