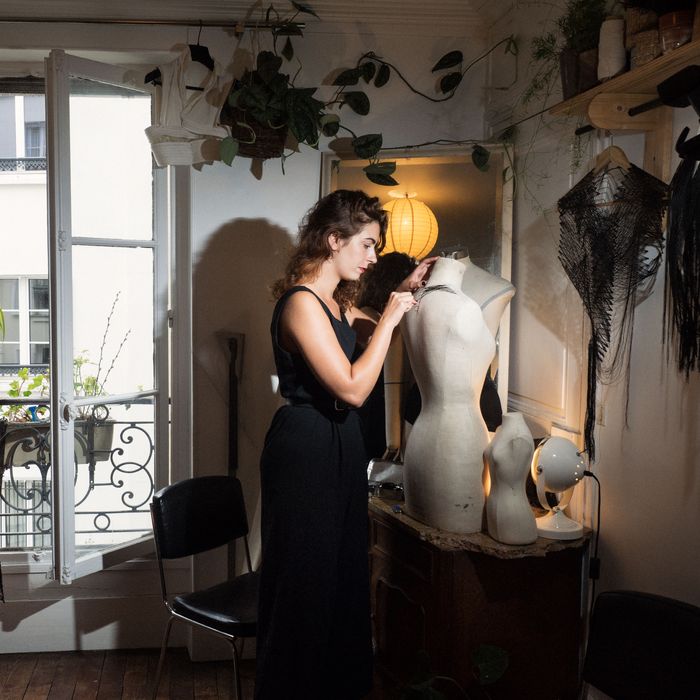 Photo: Jerome Sessini/Magnum Photos
Jeanne Vicerial is currently engaged in the mildly self-sabotaging project of creating a robot to replace herself. It's just one of the mad-scientist fashion experiments the designer has been playing around with recently, as she attempts to reshape the laws of fashion in her laboratory-slash-studio.
She's also tried to use plant roots to "grow" fabric and experimented with trapping the body's electricity to send signals to a computer. And she has enlisted scientists to help with some of her projects, though it took cajoling: "At the beginning they say no, and at the end they say yes," she jokes of her contact with the lab-coated community.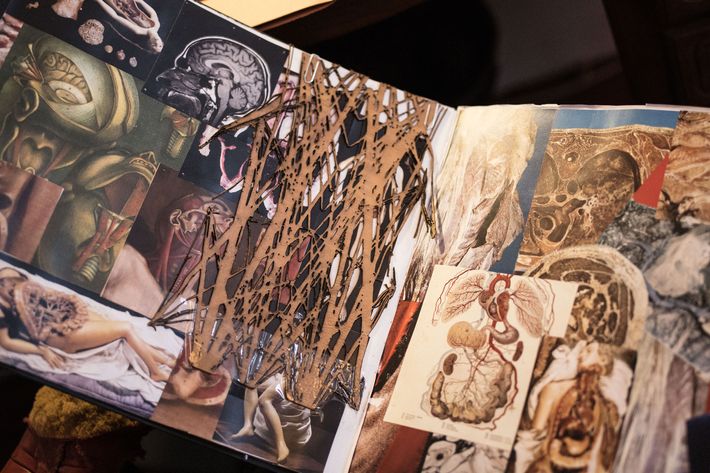 Vicerial became fascinated with the human body at an early age — her physician father decorated the family apartment with anatomy posters. She learned her craft at the feet of another technology-loving fashion provocateur: Hussein Chalayan, with whom she interned in 2014. "He's always searching for a new way to make clothes or a new way to pursue fashion," Vicerial says admiringly.
Her master's thesis at Paris Sciences et Lettres university was titled "Un corps sur-mesure," meaning "A Tailor-Made Body." She focused on mimicking the anatomical structure of the human form, using strings to imitate sinews. It's a high-tech version of couture, made in the birthplace of the practice. Most impressively of all, each piece was made from a single, 466-kilometer-long thread.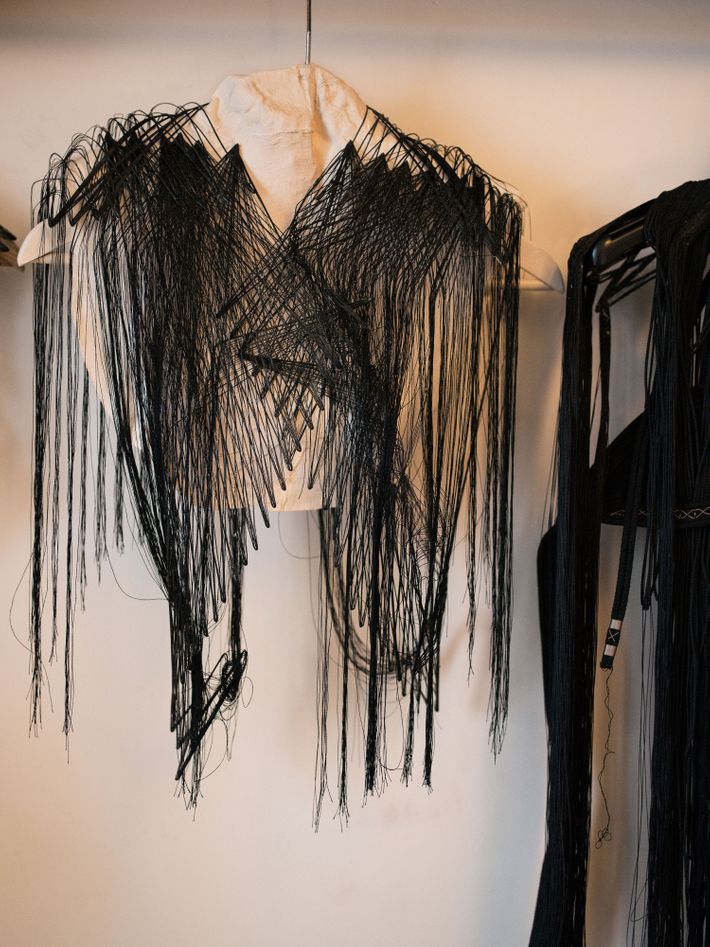 Vicerial's line Clinique Vestimentaire, or "clothing clinic," is less a traditional clothing collection than a systematic testing of the boundaries of fashion. She's currently in-house at ENSAD (École Nationale Supérieure des Arts Décoratifs), the French art school, completing a Ph.D. in a self-created discipline, "the analogy between clothing and the body," and working in two laboratories in addition to her space on campus.
She showed her first collection in the school's courtyard during couture week (though not as part of the official calendar) this past July. It was intended as a gentle challenge to the more established names showing at that time.
"Paris is old [school] about fashion. It's super hard to be young and think another way," she says. "I love Jacquemus and Vetements, and I think it's the new way to think about clothes. But in a way, it's still the Paris way."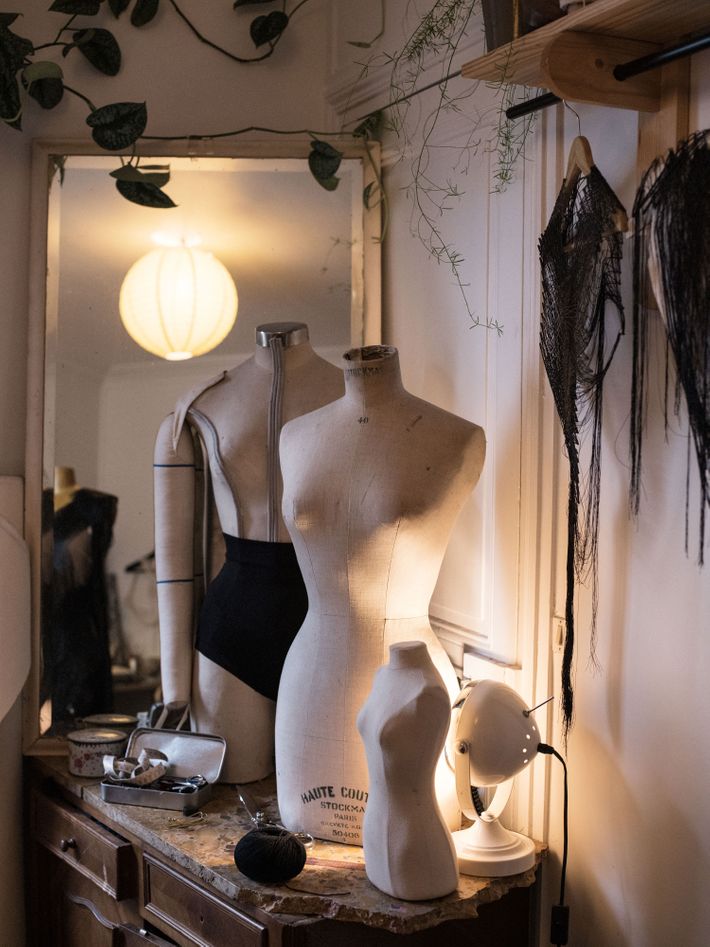 Ultimately, her project is about eliminating waste in the world's second-most wasteful industry (after Big Oil). "If we create a machine that can produce clothes directly [that] fit on each body, it's less expensive and it's more ethical," than our current imperfectly sized system, she says.
She's also interested in exploring second-skin clothing (in the literal sense, not the bandage-dress sense). "For me, the skin is the new fabric of our century," she says. "You can modify your anatomy like you modify your clothes."
Vicerial hopes that her experiments will do their part to push French fashion into a more technologically innovative place, and it sounds like she's on track to do so. In addition to that robot project, she's also at work on a wearable computer. But she wants to make one thing clear. Despite all the above, she laughingly insists: "I am not a geek!"