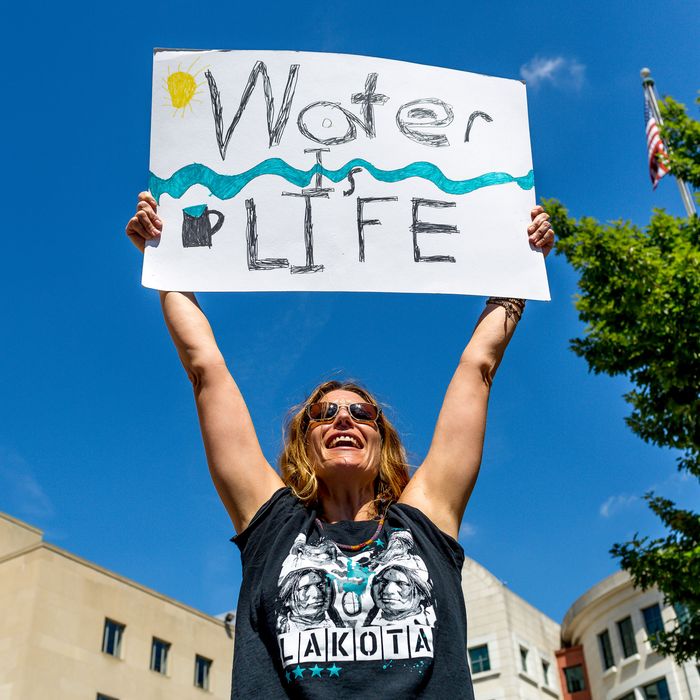 Photo: Pacific Press/LightRocket via Getty Images
If there's one thing that liberals and conservatives have in common it's that they're equally close-minded. Both engage in what psychologists call politically motivated reasoning, or PMR, where you take data and contort it to conform to your worldview, as all your angry friends from high school do on Facebook. A very cool paper on the topic came from Yale University researcher Dan M. Kahan, who in a 2012 study found that people on the left and right are equally likely to partake in PMR, and that the most reflective, thoughtful people were actually the most likely to twist empirical evidence to their own ideological ends. But in a forthcoming study that Kahan co-authored, he and his colleagues found a quality that defeats politically minded reasoning — a little thing called curiosity.
In the study, written up by Tom Stafford at BBC Future, Kahan and his colleagues made two "scales," which are basically fancy quizzes. One scale addressed scientific background and was fairly standard, measuring how much someone knows about scientific facts and how science is done in the field. The second scale was designed to measure scientific curiosity. The design was more clever: Disguised as a "social marketing" survey to prevent people from giving responses they thought would be socially desirable, participants were given choices about what sort of news content they'd like to read, such as sports or politics or science. When people said they'd rather read about scientific breakthroughs than big games or the political horse race, their scientific curiosity score went up. In the first instrument, consistent with Kahan's earlier study, liberals and conservatives were polarized, especially if they were well-educated. But the scientific-curiosity scale showed a different story: People who were more curious — whether liberal or conservative — were more concerned about fracking. Then, in a follow-up experiment, the researchers gave their subjects a choice of stories that either surprised them or fell into their preexisting beliefs, and here the more curious — for left and right both — were more into the stories that showed them that the world was different than what they had previously assumed.
So the road to bipartisanship, from what Kahan and his colleagues report, is paved with curiosity. "On this view, individuals who have an appetite to be surprised by scientific information — who find it pleasurable to discover that the world does not work as they expected — do not turn this feature of their personality off when they engage political information but rather indulge it in that setting as well, exposing themselves more readily to information that defies their expectations about facts on contested issues," the researchers write. Because of this, they reason, the curious react more open-mindedly than the less curious, and thus they're more likely to pay attention to the best available evidence rather than their own worldviews. It's an update on the classic Mark Twain line "Travel is fatal to prejudice": Curiosity might not be fatal to bias, but it sure does wound it.