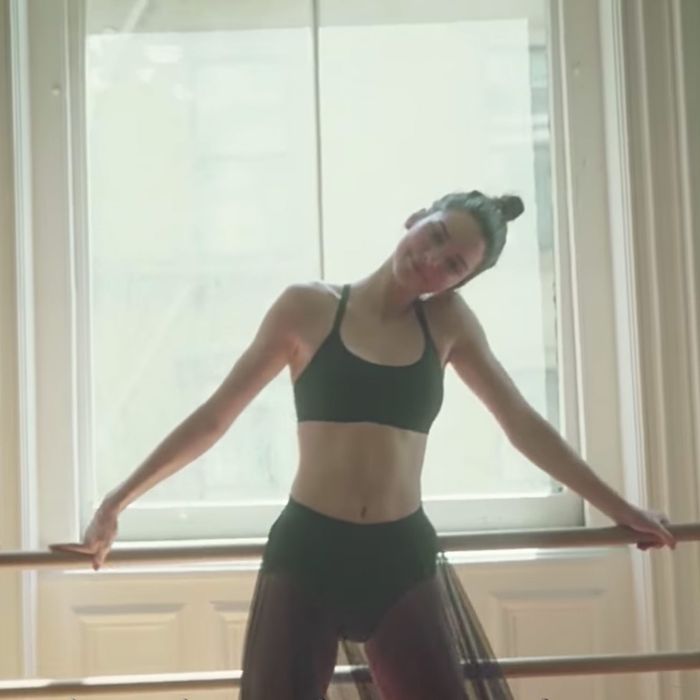 Kendall Jenner playing ballet.
Photo: Courtesy of YouTube/Vogue Spain
Uh-oh. Looks like news of Kendall Jenner's ballerina video for Vogue España is still making its way 'round the the dancing the world and people aren't too happy about it. Abby Lee Miller, of Dance Moms fame, is just the latest person to chime into the debate about casting models like Jenner, who are not professionally trained dancers, and having them play the role of a ballerina in fashion.
Miller shared her thoughts on the matter in a comment on Jenner's Instagram photo from the shoot, which was captured via a screenshot and shared by the Shade Room. Miller minces no words, either, offering up a critique of not just Jenner, but of "Momager Kris," who she said failed to set up her family right by having them train in dancing. She wrote:
I don't make it a habit of commenting on all the dancers that post pics with incorrect technique. I would never get anything else done! But I cannot be a fan of this shoot. There are so many amazing dancers in the world … Kendall Jenner is not one of them! Shame on Momager Kris Jenner!!! She never made these kids take dance class. She better get North West to the @aldcstudiola before it's too late!
Ah, well there's still hope for North (at least according to Miller). But any current or former dancer will tell you — ballet is more than simply tutus and gliding across a stage. So if anyone in the family does want to pick up the ballet slippers, they'll be in for a grueling regimen.