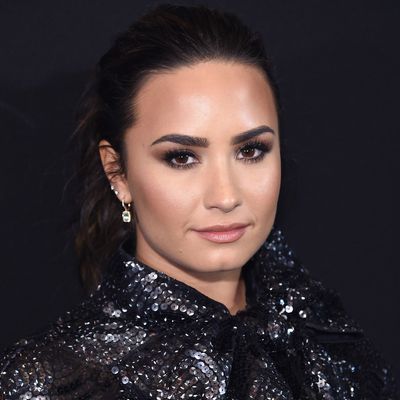 Demi Lovato is a survivor.
Photo: Jamie McCarthy/Getty Images for Marc Jacobs
There are few things more terrifying in life than the idea of being trapped in a confined space with your ex. But for brave Demi Lovato, that nightmare became a reality when she and ex-boyfriend Joe Jonas found themselves stuck in an elevator for four hours.
Lovato is currently on tour with Jonas's brother Nick and, as Refinery29 reported, recently posted a Snapchat of her and Joe in an elevator, with the caption, "Been stuck in here for 4 hours."
Both Demi and Joe looked exhausted, confused, and frustrated in the Snap, though it's unclear whether that's owing to the awkwardness of being in close proximity to an ex or merely because of the annoyance of being stuck in an elevator. Either way, we're praying for you, Demi.