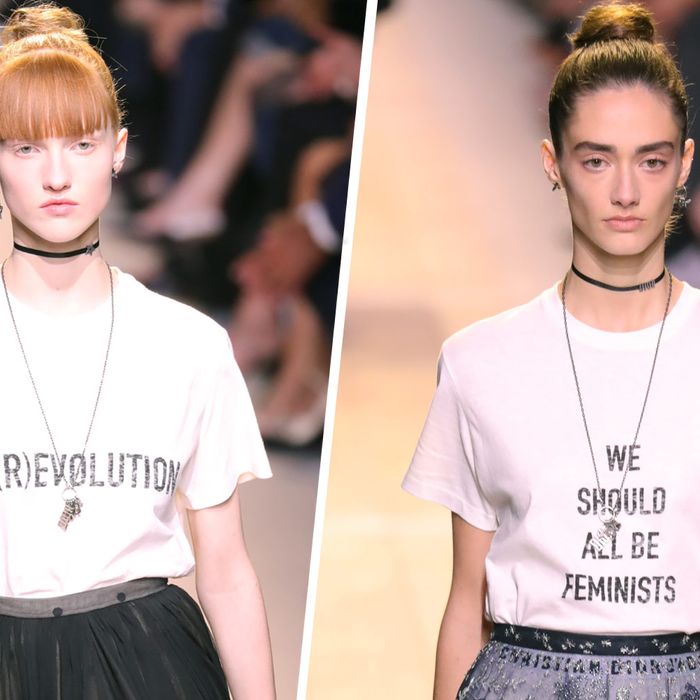 Turns out the "feminist eyeliner" at Prabal Gurung earlier this month was just a harbinger of things to come. Today's Dior show at the Musée Rodin marked the debut of the brand's first female artistic director, Maria Grazia Chiuri, and to celebrate the moment, models walked the runway in shirts emblazoned "We Should All Be Feminists" and "Dior Revolution."
This isn't the first time Paris Fashion Week has acknowledged the existence of the women's-rights movement — Chanel staged a "feminist" protest for its spring 2015 collection. But while that show felt like it was using the trappings of feminism as stage decorations, this one seemed more sincere. Models, like twins Ruth and May Bell, walked to Beyoncé's mix of Chimamanda Ngozi Adichie's "We Should All Be Feminists" speech.
"I strive to be attentive and open to the world and to create fashion that resembles the women of today," Chiuri wrote in the show notes.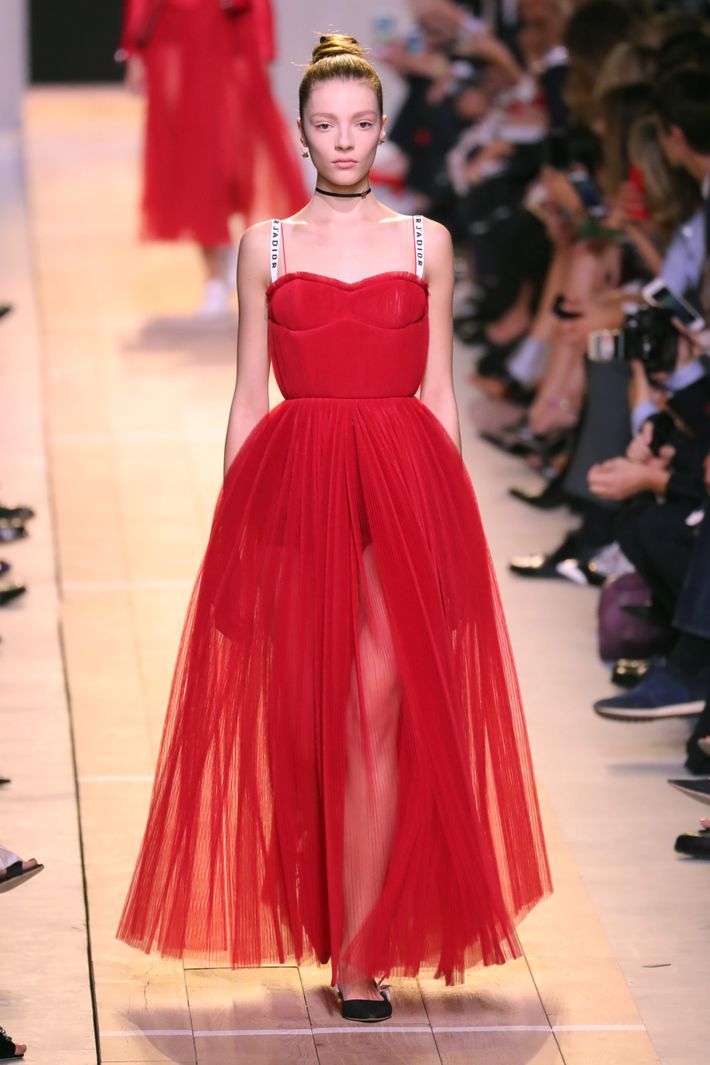 Of course, because this is Paris Fashion Week, feminism wasn't the only guiding light for this collection; Chiuri was also inspired by, um, fencing. "Parts of the uniform, such as masks, jackets, and lace, are fundamental elements whose lines highlight the constructive clarity of the project." Hey, if you're going to fight the patriarchy, might as well do it with swords.