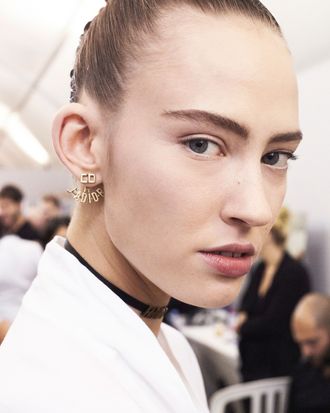 "Vote for Hillary!" I heard backstage at Dior. It makes sense when you consider the strong female-empowerment message that the brand and its first female creative director, Maria Grazia Chiuri, have been promoting leading up to today's show.
Dior's Instagram has been featuring posts like "Who is your female role model?," and feminism was mentioned in the show notes multiple times. When makeup artist Peter Philips, Dior's creative and image director, saw Chiuri backstage, he broke from an interview to shout, "Girl power!"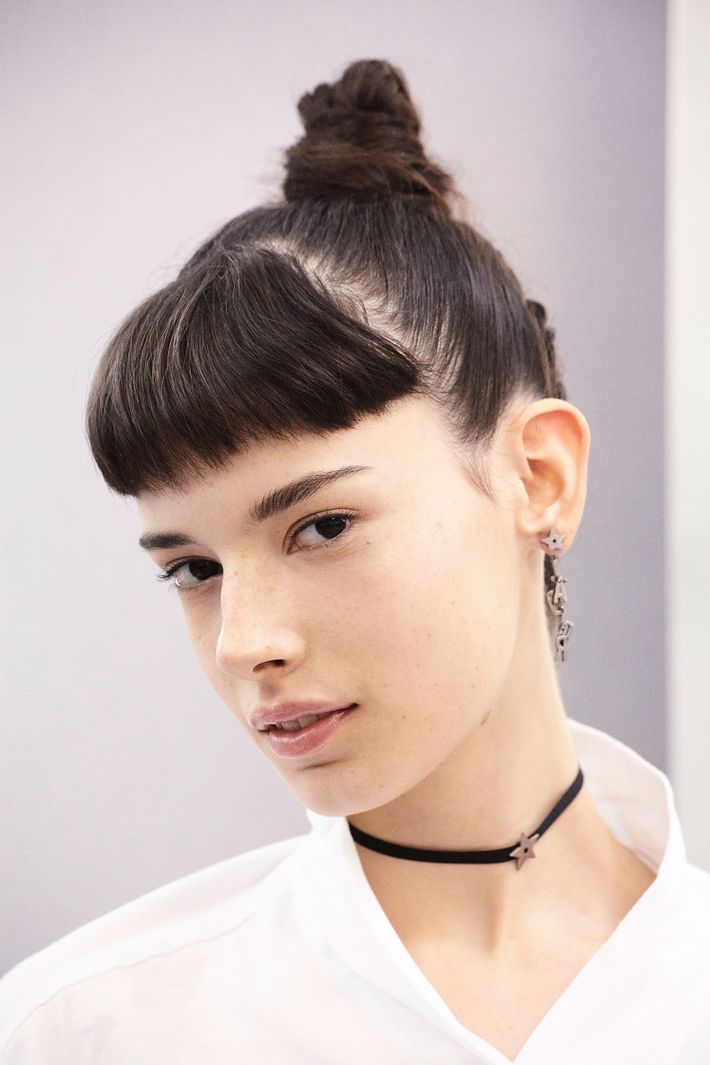 But what does "girl power" look like when it comes to beauty? Not much makeup all.
"We didn't want to go with colors or seduction or sexiness. The girl is just individually strong, pure," said Philips of the makeup look. "No contouring, no highlighting, no transformation."
The no-makeup makeup Dior look included Diorskin Forever foundation and a foundation primer, light-pink blush from Dior Beauty's spring collection, and the pale pink of a eye-shadow palette called Coral Explosion.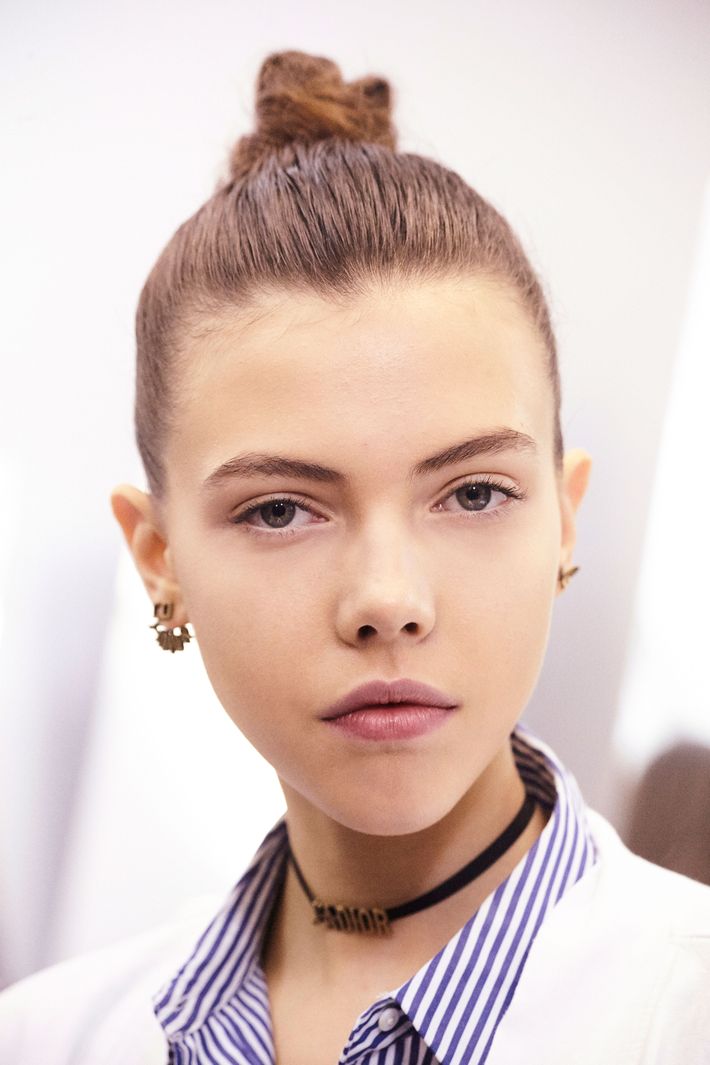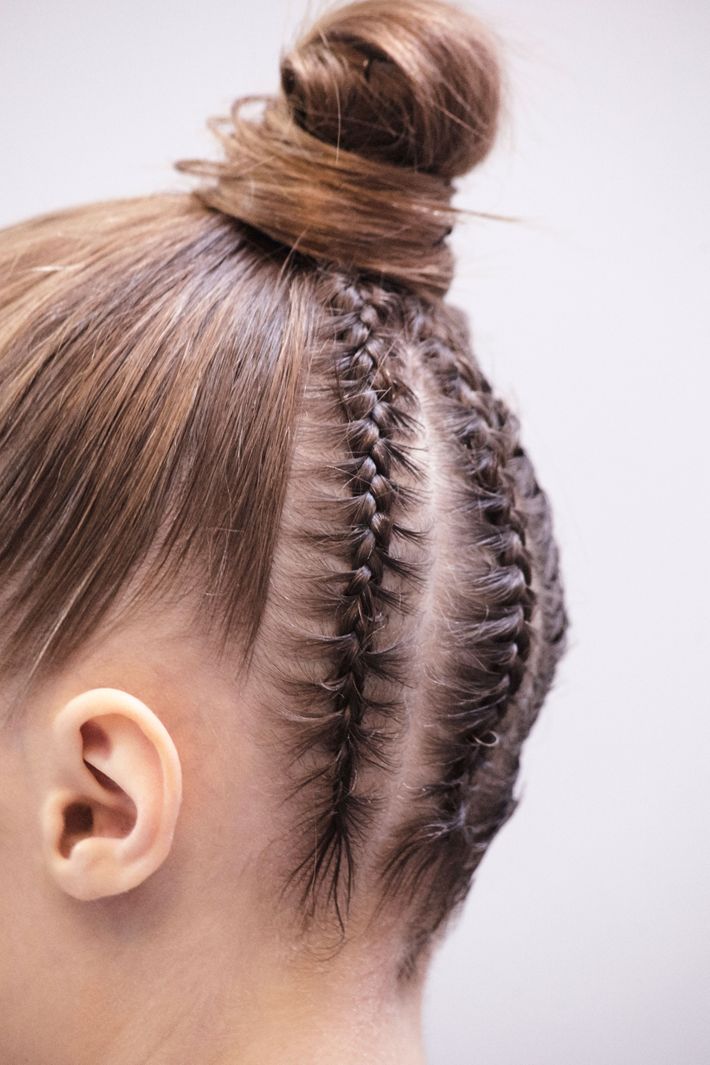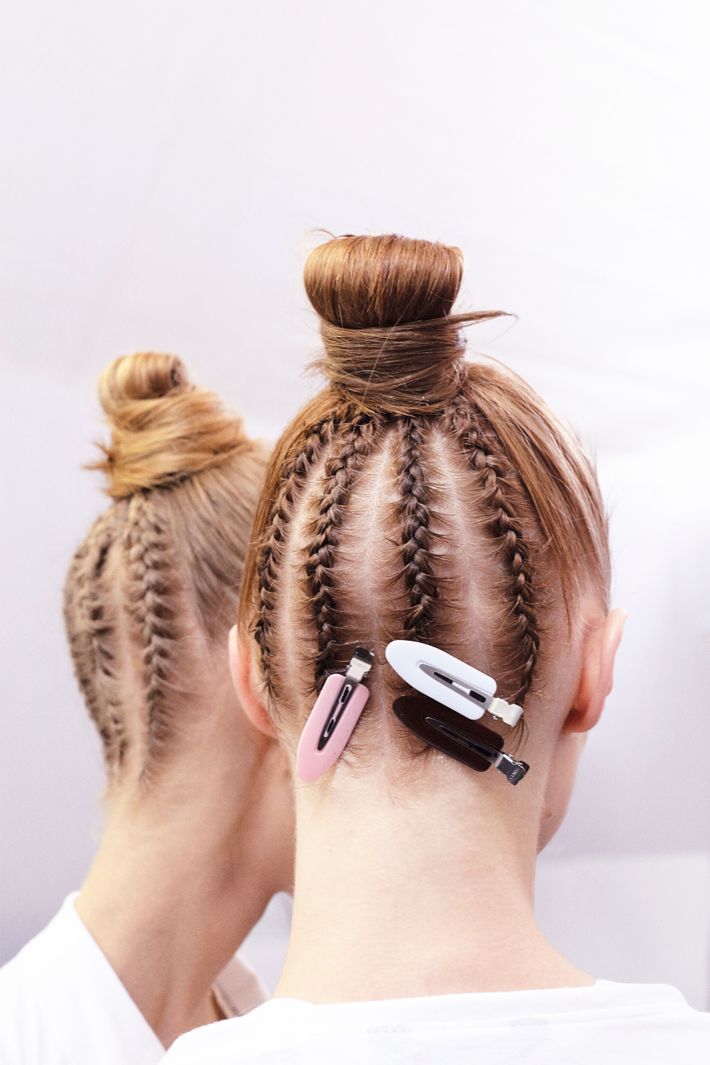 To show off chokers with metal stars and the letters D-I-O-R, Guido Palau created a high topknot to emphasize the elongated silhouette of the neck. Mixing smooth and rough textures, each topknot sat above four tight braids (constructed using Redken's Braid Aid).
"I respect that she wanted for her first show this pure statement," Philips explained of the simple beauty.