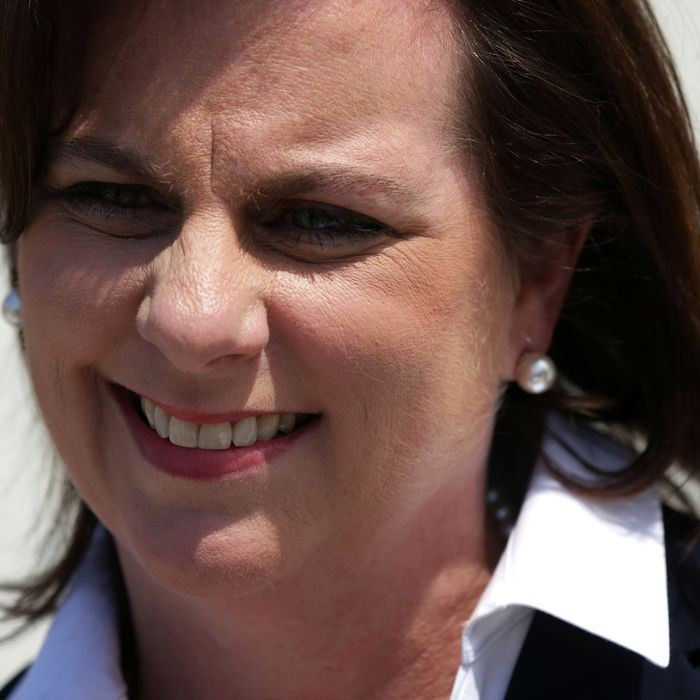 Marjorie Dannenfelser, a longtime pro-life leader, will spearhead the coalition.
Photo: Alex Wong/Getty Images
In December of 1999, Donald Trump told reporters he was "totally pro-choice" and "would like to see the abortion issue removed from politics" because he believed it was a "personal decision that should be left to women and their doctors." Unsurprisingly, he's changed his tune since entering the presidential race, even going so far as to suggest women ought to be punished for getting abortions.
Nevertheless, Trump's early, liberal-leaning views on abortion rights have made some pro-life activists skittish about supporting him. So to reassure them, he's assembling a coalition designed to push his anti-abortion stance.
In a letter to pro-life leaders published Friday, Trump named Marjorie Dannenfelser — a longtime anti-abortion activist and president of the Susan B. Anthony List — president of the coalition and clarified its goals: to mobilize "national and statewide anti-abortion leaders, with a particular emphasis on people in battleground states," and to push those in their "spheres of influence" to support the Trump campaign, a spokesperson told Politico.
He also spells out his commitment to nominating anti-choice judges to the Supreme Court, de-funding Planned Parenthood "as long as they continue to perform abortions," banning abortions at 20 weeks, and making the Hyde Amendment a permanent law so people won't be able to pay for abortions with Medicaid.
As Politico points out, naming Dannenfelser as the group's leader is a sign that Trump finally has the support of pro-life Republicans; Dannenfelser was one of many who signed a letter back in January calling Trump "unacceptable," but she now seems ready to back him. It probably helps that his running mate is easier to pin down.