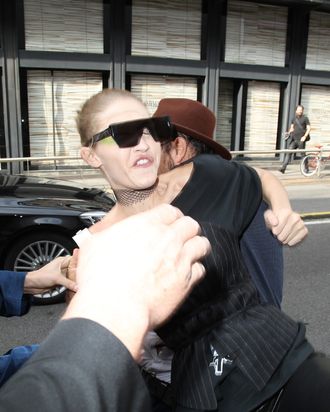 Gigi Hadid isn't having it.
Photo: RobinoPhotografare/XPOSUREPHOTOS.COM
A man who grabbed Gigi Hadid as she left the Max Mara show during Milan Fashion Week on Thursday was greeted with a swift elbow to the face by the supermodel.
According to the Daily Mail, the man is believed to be "internet prankster" Vitalii Sediuk, and I guess here his "prank" was violating a woman's space. Hadid later tweeted about the incident, "How dare that idiot think he has the right to man-handle a complete stranger." You tell him, Gigi.