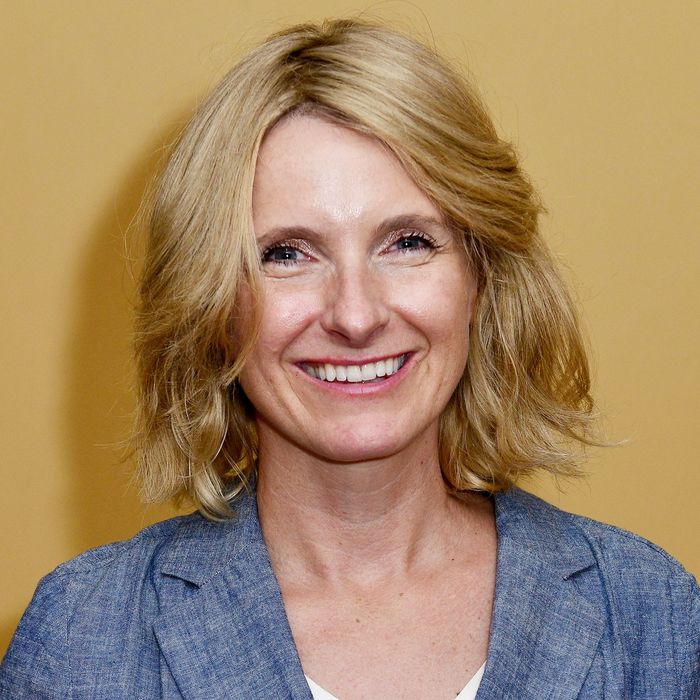 Author Elizabeth Gilbert.
Photo: Johnny Louis/WireImage/Getty
On Wednesday, Elizabeth Gilbert announced some personal news. In a lengthy Facebook post titled "ME & RAYYA" and beginning with "Dear Ones," the Eat, Pray, Love author revealed that she's dating her best friend, Syrian writer Rayya Elias. "I do not merely love Rayya; I am in love with Rayya," she wrote. "And I have no more time for denying that truth."
Gilbert announced the end of her marriage to businessman José Nunes — who appeared in the "love" part of her memoir — in July. And in this post, she acknowledges that her feelings for Elias were what dissolved her union with Nunes: "For those of you who are doing the math here, and who are wondering if this situation is why my marriage came to an end this spring, the simple answer is yes" — there follows a very long parenthetical about feelings, complete with a David Foster Wallace quote.
She also informs her readers that the reason she's going public with her and Elias's relationship now is because Elias has been diagnosed with pancreatic and liver cancer, which is incurable. She goes on, "I'm walking through this cancer journey with her, not only as her friend, but as her partner. I am exactly where I need to be — the only place I can be."
Gilbert and Elias have been friends for more than 15 years, and last year a Sunday Morning Herald profile attempted to describe their bond:
On paper, everything about their pact rails against a natural sense of order. Yet here they are, 14 years into what has become a very deep friendship; clasping hands, finishing each other's sentences, Elias absentmindedly fixing Gilbert's hair. (They met when Gilbert was sent to Elias for a "hair intervention".) Theirs is a kind of intimacy only found in female friendships and, even then, not always. "It's not your sister, it's not your lover, it's not your BFF," says Gilbert. "There isn't really an identifier for it."
"I know it sounds like a love story and it totally is," says Elias.
Yep, she pretty much nailed it.