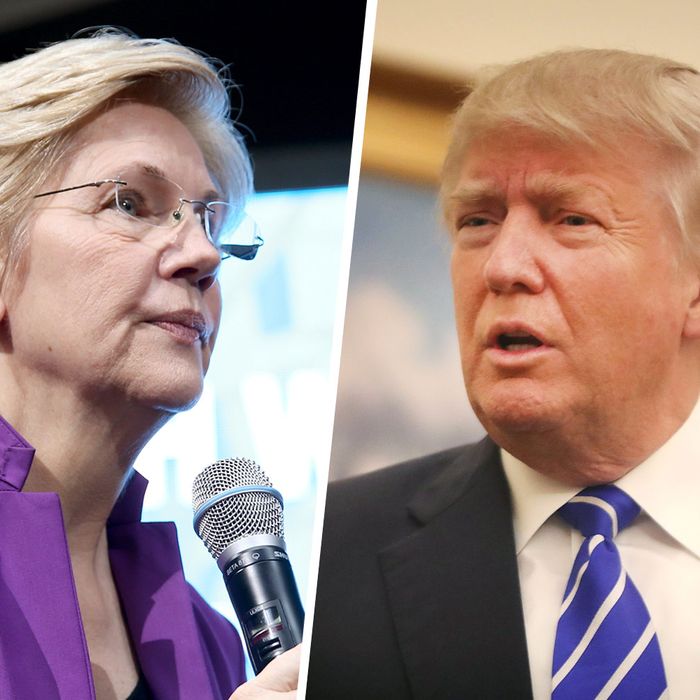 Elizabeth Warren (left) and Donald Trump (right).
Photo: Getty Images
Many women across the country emitted a collective "Ugh" after learning that Donald Trump stayed up until the wee hours of Friday morning to send a tweet urging voters to "check out" an alleged sex tape featuring former Miss Universe Alicia Machado. It was merely his latest attempt to smear the woman he's been fat-shaming all week.
On Friday evening, however, Senator Elizabeth Warren decided she'd had enough of Trump's constant degradation of women, and sent out a tweetstorm saying all the things many have been dying to say to the Republican presidential nominee for months.
Perhaps next time Trump will reconsider middle-of-the-night tweeting.