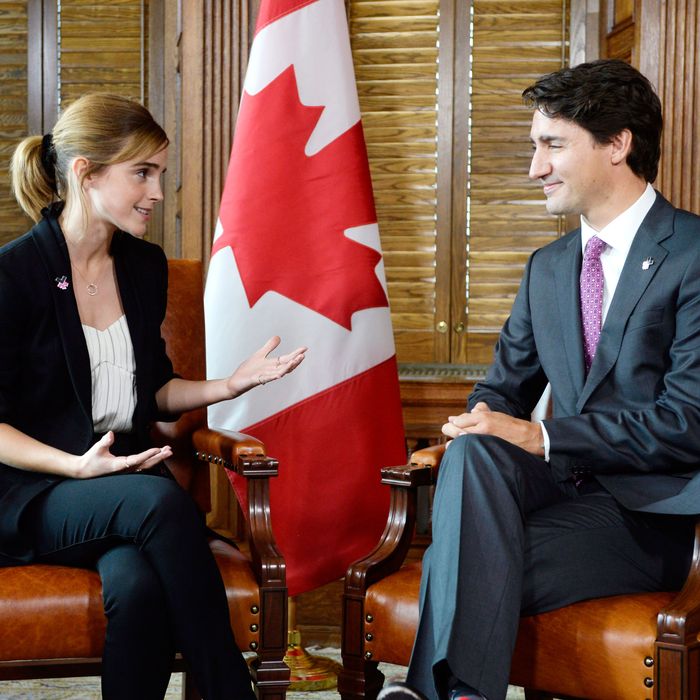 Emma Watson and Justin Trudeau.
Photo: Adrian Wyld/AP
In the faraway land of Canada, noted feminists Emma Watson and Prime Minister Justin Trudeau had a little sit-down at Canadian Parliament. In a press conference, the feminist book-club leader/U.N. women's ambassador and Trudeau, the most recent world leader to be snubbed by Prince George, praised each other for their mutual wokeness.

"It's great to be able to welcome Emma Watson to Parliament to talk about the important advocacy work she's been doing for a number of years now," Trudeau said. "The HeForShe campaign has had an extraordinary impact around the world making men champions of women's issues that are everyone's issues. Her voice is extremely important in making people realize how important this is."
Watson was likewise enthusiastic about Trudeau's work in the realm of feminism, including the gender parity he established in his cabinet. "It's been such an exciting visit for me to come and visit your Parliament," she said. "It's so inspiring that you made your cabinet 50/50."

The two then Instagrammed a Gloria Steinem quote and bonded over their love of Girls.