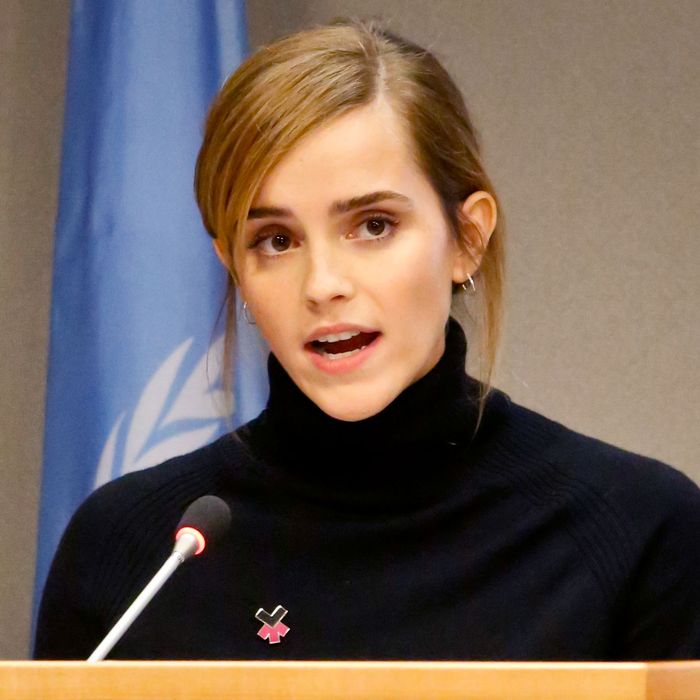 Photo: Bebeto Matthews/AP
Emma Watson delivered yet another powerful speech at the UN General Assembly on Tuesday, calling on universities to ensure the safety of women on campus.
The speech came just two years after Watson famously delivered her first passionate address on feminism as part of her work as ambassador for HeForShe, UN Women's gender-equality movement. This year, the actress was on hand to present the group's report on gender parity in global universities.
Watson described her experience at Brown University as life-changing, but said she knew that she was fortunate to have such an experience. At many schools, women are not given leadership positions, or given the opportunity to even attend, she pointed out. Additionally, through their actions, many schools may be giving out the message "that sexual violence isn't actually a form of violence," she noted.
"As we leave home for the first time to study at the places that we have worked so hard to get, we must not see or experience double standards. We need to see equal respect, leadership, and pay," Watson said. "The university experience must tell women that their brain power is valued, and not just that, that they belong within the leadership of the university itself."
Watson went on to emphasize that universities need to "make it clear that the safety of women, minorities and anyone who may be vulnerable, is a right, not a privilege." She encouraged schools to build a community that supports survivors, and recognizes that "when one person's safety is violated, everyone feels their own safety is violated."
"A university should be a place of refuge that takes action against all forms of violence. That's why, we believe, that students should leave university believing in, striving for, and expecting societies of true equality … in every sense and that universities have the power to be a vital catalyst for that change," Watson said.