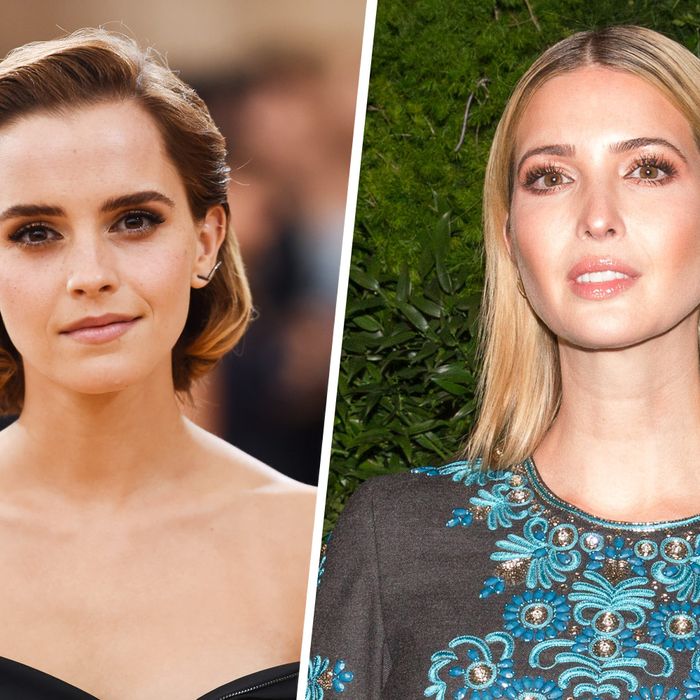 Emma Watson — she of Feminist Book Club fame — spoke at the UN in 2014 in support of her HeForShe gender-equality initiative. In her speech, Watson quoted Hillel the Elder, a famous Jewish leader, by saying, "If not me, who? If not now, when?"

For reasons unclear, Ivanka Trump posted an Instagram with the quotation from the 2014 event a few days ago, misattributing the quote to Watson herself. I'm sure Watson would have liked to have come up with this old proverb, but, uh, she didn't.
Misattributing: must run in the family.