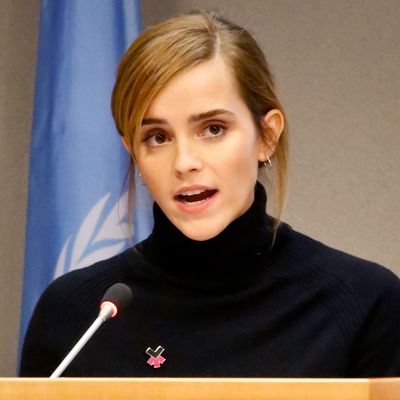 Photo: Bebeto Matthews/AP
Emma Watson's new Pottermore patronus must be a bee or a beaver or something else with lots of hustle, because her enthusiasm and energy for social justice is unwavering. Just days after delivering an Oscar-worthy speech at the U.N. about campus safety, she tweeted a video that she worked on with the Global Goals organization, a nonprofit dedicated to sustainable development.
The video features a bevy of badass Olympic athletes jumping over hurdles while Watson speaks about the history of the women's movement, all set to Sia's "Chandelier." Because when you're not hopping hurdles, you should be hanging from chandeliers.