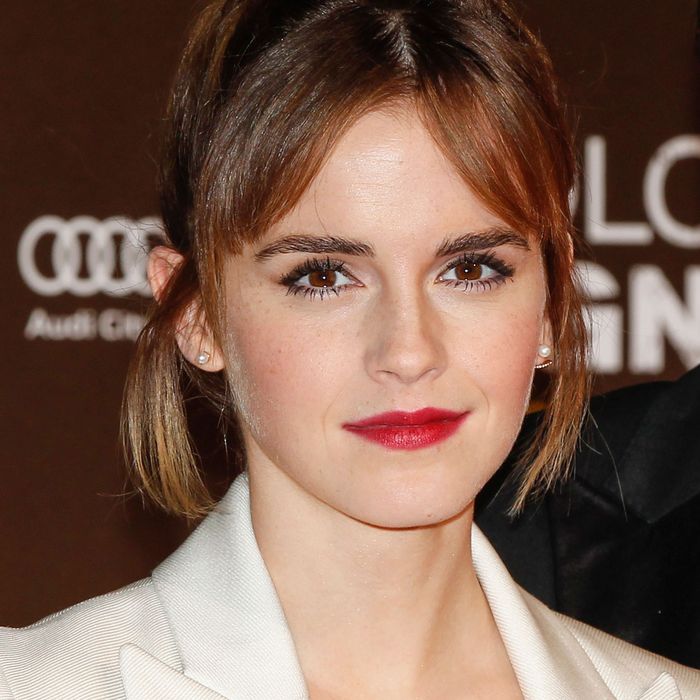 Emma Watson.
Photo: Isa Foltin/Getty Images
Many of us can't be bothered to throw on a bra when we're out running errands or hanging out at home. But for noted feminist book club leader Emma Watson, the innocent decision to go braless resulted in racy photographs being published by a trashy website.
Watson's attorneys reportedly sent a cease-and-desist letter to Celeb Jihad after the website "somehow acquired private photos of Emma in a sheer top" that were taken by her stylist, TMZ reports. The actress's team argued that Watson owns copyright to the pictures, so their publication was unlawful. The website apparently removed the photos shortly after receiving the letter.
The news comes just before the second anniversary of Watson's "He for She" speech on feminism, which feels necessary to revisit at this moment: