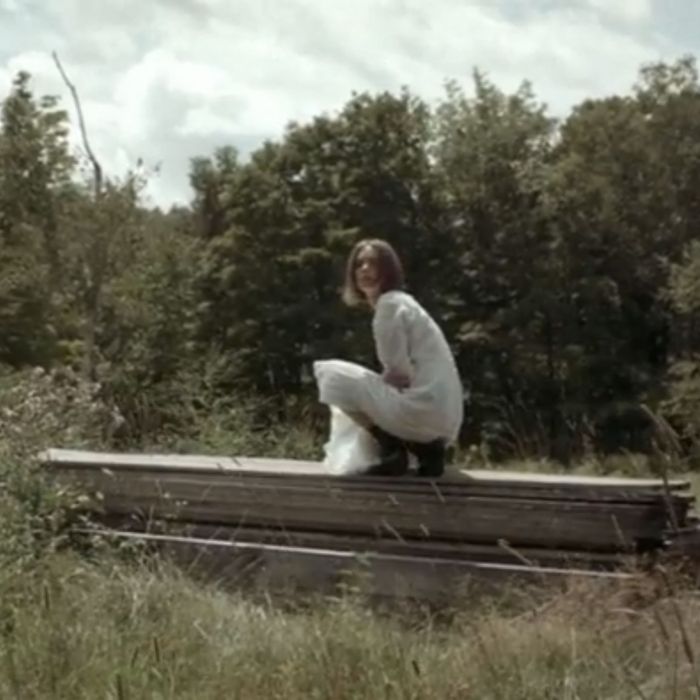 She stars in a new video debuting the AllSaints spring 2017 collection.
British fashion house AllSaints had a fresh idea this Fashion Week: Don't show a collection on the runways at all, choose to hang out with Uma Thurman and Ethan Hawke's daughter instead. Eighteen-year-old Maya Hawke is a Juilliard School student (like talented offspring of many New York celebrities) and the star of this new AllSaints video debuting the brand's spring 2017 collection, shared exclusively with the Cut.
For the aptly titled film Far From Here, AllSaints went upstate to Woodstock (the family's hometown) and filmed Maya Hawke wearing white dresses and leather jackets from the new collection. She danced in wildflower fields, smiled a lot, and looked so much calmer than every single person at New York Fashion Week.
AllSaints creative director Wil Beedle explained this uniquely timed getaway: "Anyone who spends any time with Maya will tell you that she's smart, cool, and possesses an infectious enthusiasm for new ideas, the creative process, and life in general," he said of producing Far From Here. "As the title suggests, making this film with Maya is a conscious decision to escape from the city and New York's increasingly overcrowded Fashion Week. Taking a trip up to Woodstock with Maya to capture the collection in the environment that inspired it — and then sharing it a week later with the world — felt more appropriate, more free, more now."
Watch the clip and listen to Karen Dalton's "Something on Your Mind" above.