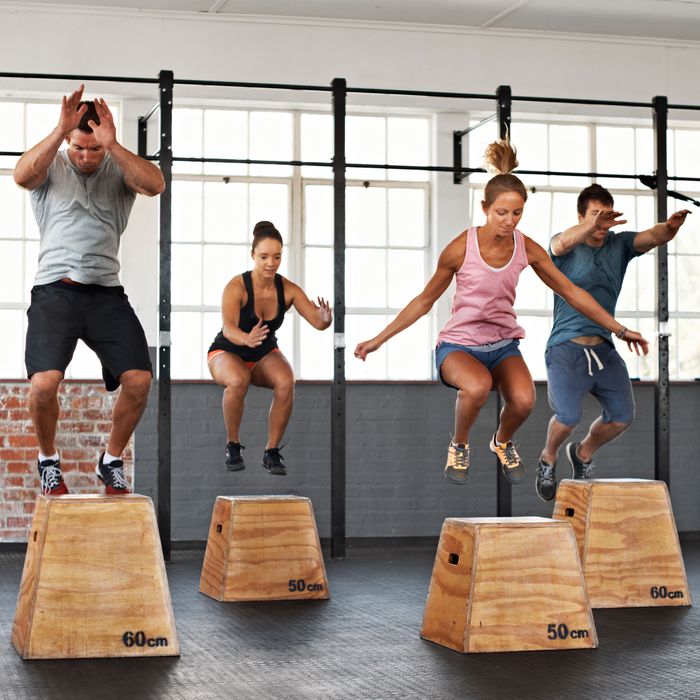 Working out is good for more than vain flesh maintenance; it can also help your bank account — to a certain extent. A new study says that regularly hitting the gym can save you hundreds, if not thousands, of dollars per year.
For a paper in the Journal of the American Heart Association, researchers looked at data on more than 26,000 people over 18 to see who met the minimum guidelines of 150 minutes of moderate exercise per week or 75 minutes of vigorous exercise weekly. They excluded people who were underweight, unable to walk up ten steps, or were pregnant (guess they don't think pregnant women work out?).
Among people who had a history of heart disease, those who worked out regularly saved an average of $2,500 in annual medical costs compared to the people who didn't meet the guidelines. Otherwise healthy people who had no more than one heart-disease risk factor (i.e. high blood pressure, high cholesterol, diabetes, smoking, or obesity) saved an average of $500 compared to similar people who didn't exercise. The authors attributed the savings to having a lower risk of taking prescription drugs, visiting the ER, or being hospitalized.
An annual savings of $500 works out to $41.67 per month. Meanwhile, ClassPass upped its monthly rates to $200 in June. Can gym memberships count toward health-insurance deductibles now?