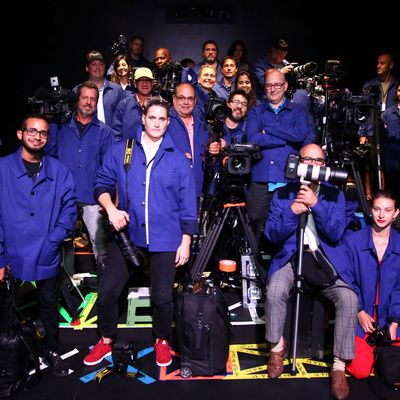 Photographers pay tribute to Bill Cunningham.
Photo: Astrid Stawiarz/Getty Images
As Fashion Week kicks off, more than 75 photographers paid tribute to someone whose absence this season is sorely felt: legendary photographer Bill Cunningham, who passed away in June. This morning at the Dock at Skylight Moynihan Station, IMG passed out jackets styled after the late photographer's iconic blue smock, which his fellow fashion photographers wore in his honor.
WWD reports that a memorial has also been set up at Bryant Park, where bistro chairs adorned with blue fabric are arranged in the shape of Cunningham's 35-mm camera.