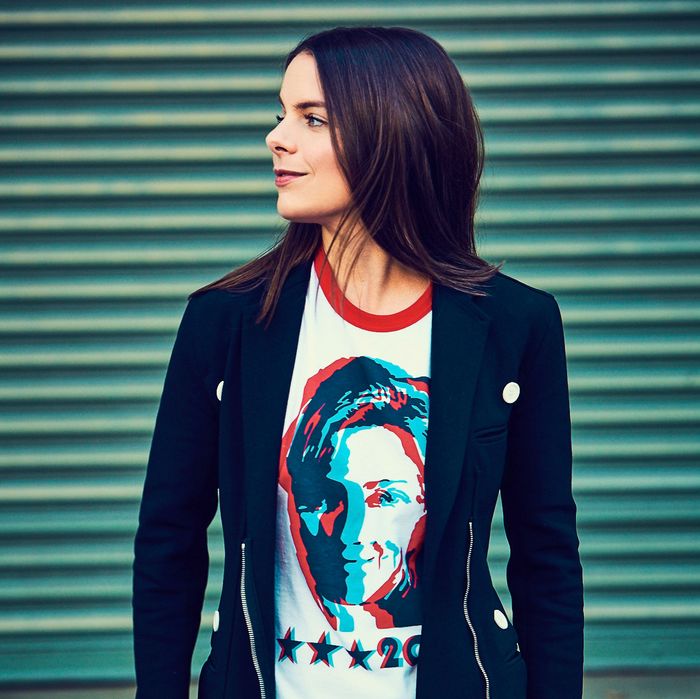 At Fashion Week, every outfit sends a message – even if the wearer is pretending she just threw it on. The street-style peacocks are screaming "Look at me!" The black-clad publicists are groaning "I just want this to be over." Even the chic normals are saying something along the lines of "I have excellent taste and a reasonably sized ego."
For this New York Fashion Week, we decided to literalize the idea of making a statement by shooting the Cut's editors in message tees. After all, in an election year like this one, it's hard to tune out the rest of the world for the sake of fashion.
In the slideshow ahead, find eight Cut editors in the message tees they'd wear to Fashion Week. And read on below for where to follow everyone on social media — because starting right now, we'll be documenting every last funny, fabulous, dramatic, inspiring, and ridiculous thing that goes down at the shows.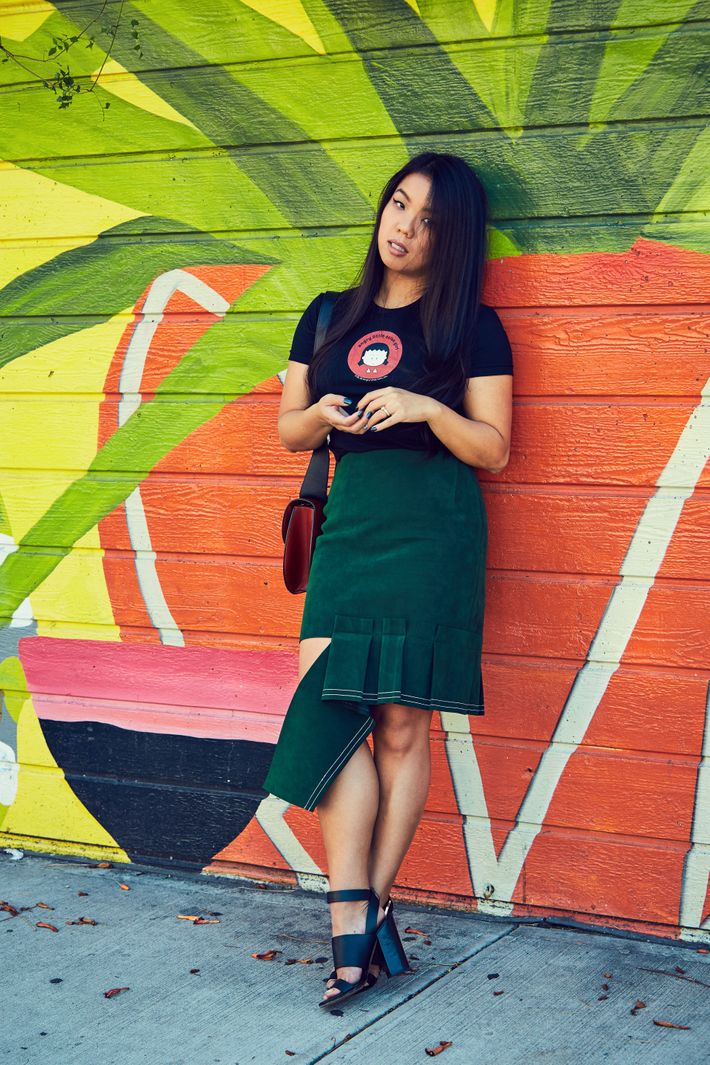 Diana Tsui, Senior Market Editor
"Cartoonist Lela Lee came up with Angry Little Asian Girl over 20 years ago as a student at UC Berkeley, and it resonated with me from the first time I saw those two little middle fingers. She isn't afraid to speak her mind and call out the bullshit Asian-American women put up with, albeit in a funny, cute way."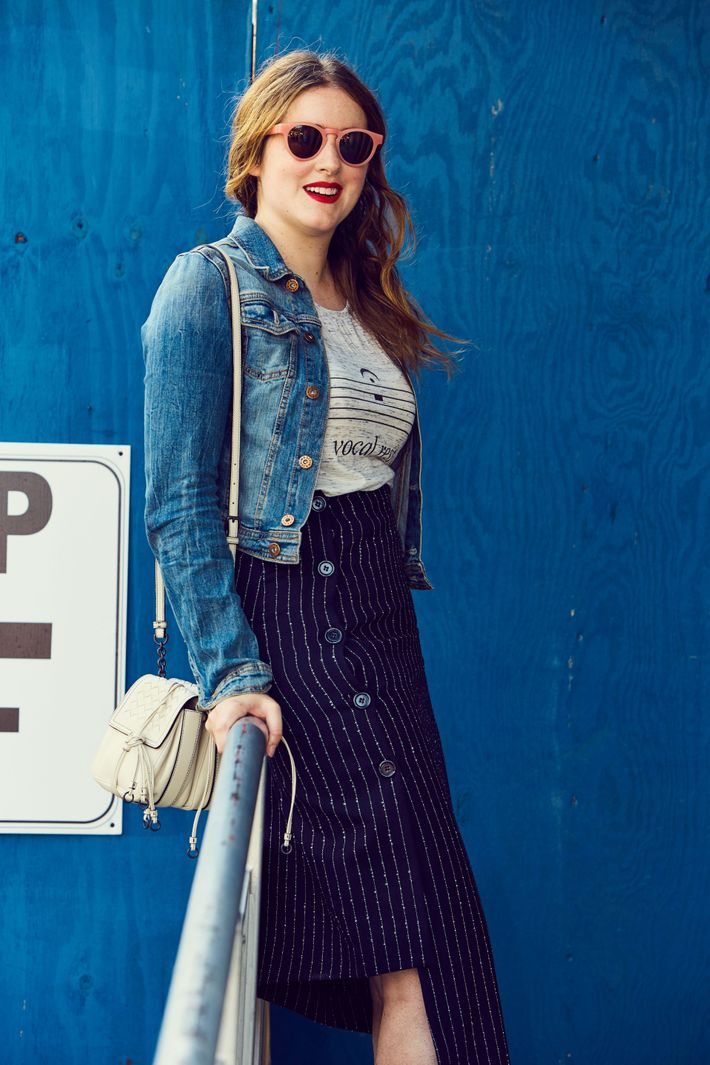 Véronique Hyland, Senior Fashion News Editor
"I love nothing more than a musical pun, and as I prepare for my latest singing role, this Vocal Rest shirt will serve me in good stead."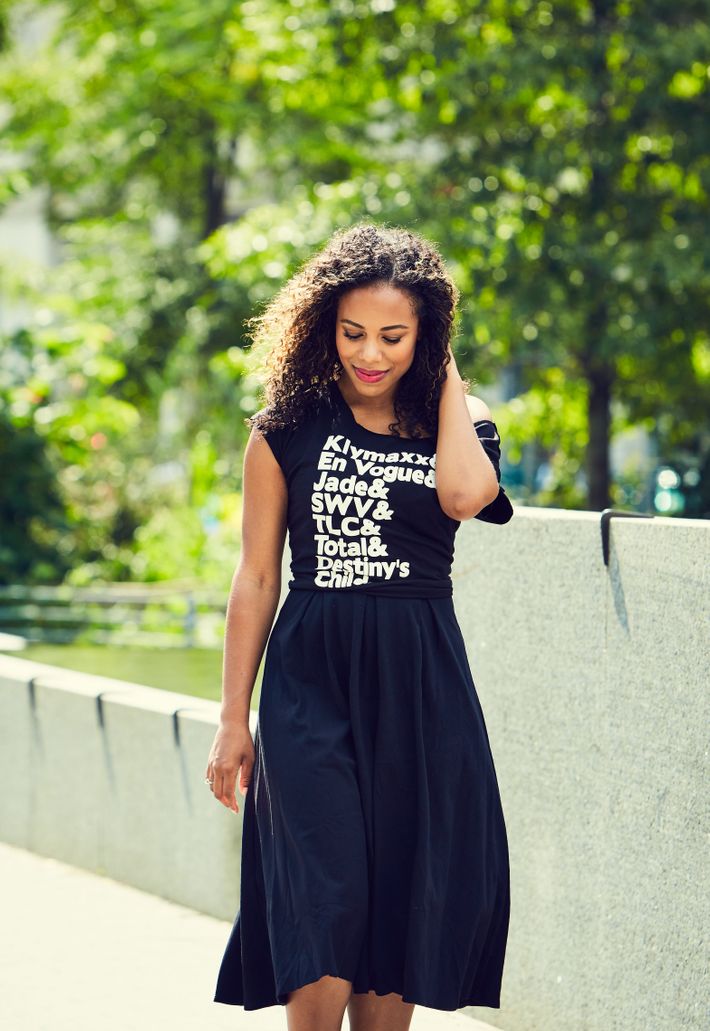 Ashley Weatherford, Associate Beauty Editor
"I love a good girl group, and when I saw some of my favorites immortalized in this Haus of Swag T-shirt, I knew I had to have it. In a way, the Cut is kind of like a giant girl group — just don't ask any of us to carry a tune."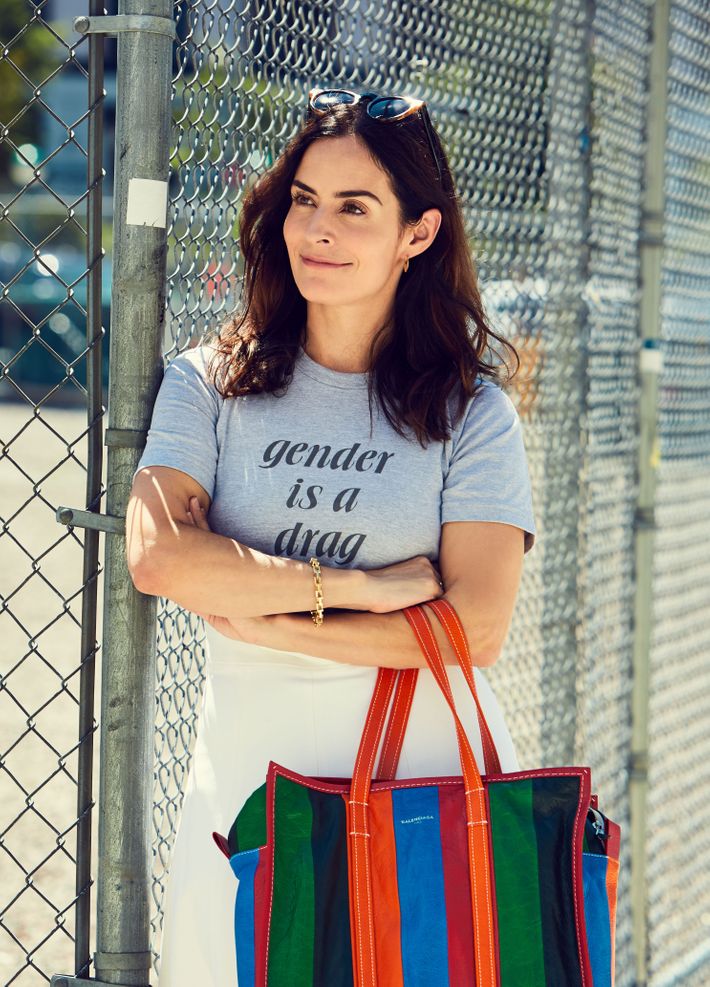 Stella Bugbee, Editorial Director
"I love the little verbal joke of this tee, as well as the more serious meaning. It's a perfect Fashion Week message."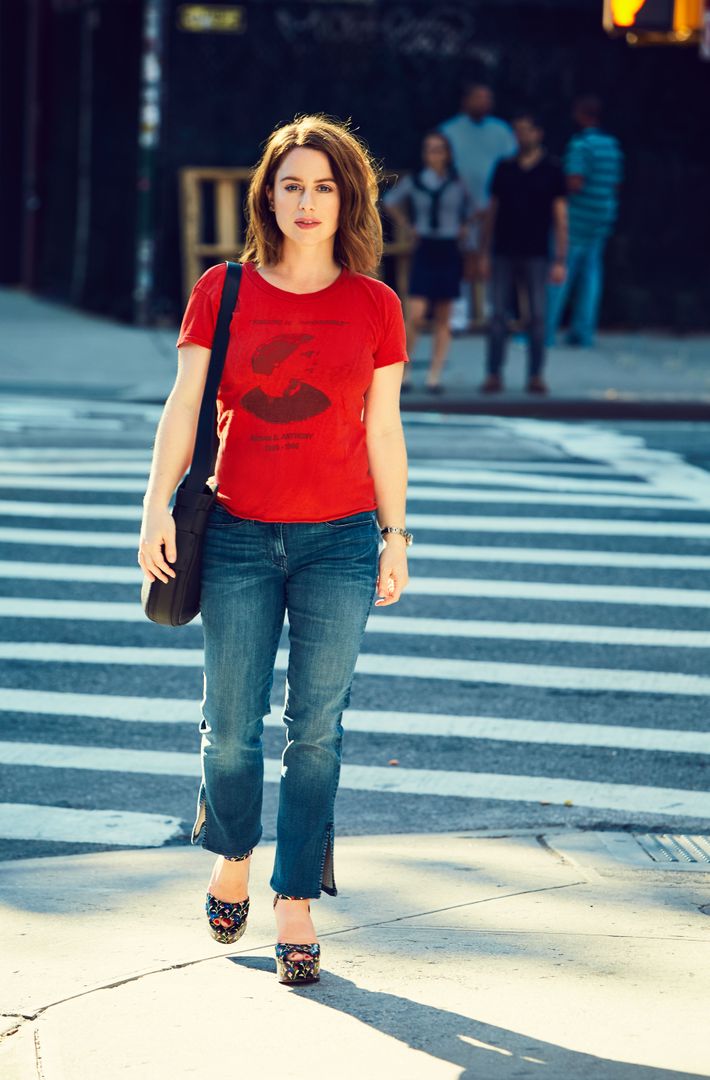 Izzy Grinspan, Senior Editor
"My first boyfriend gave me this Susan B. Anthony shirt in high school. It belonged to his mom, who wore it to protests in the '70s. The text says 'Failure is impossible' — a nice reminder of what feminism has accomplished, from the late 1800s to the '70s to today."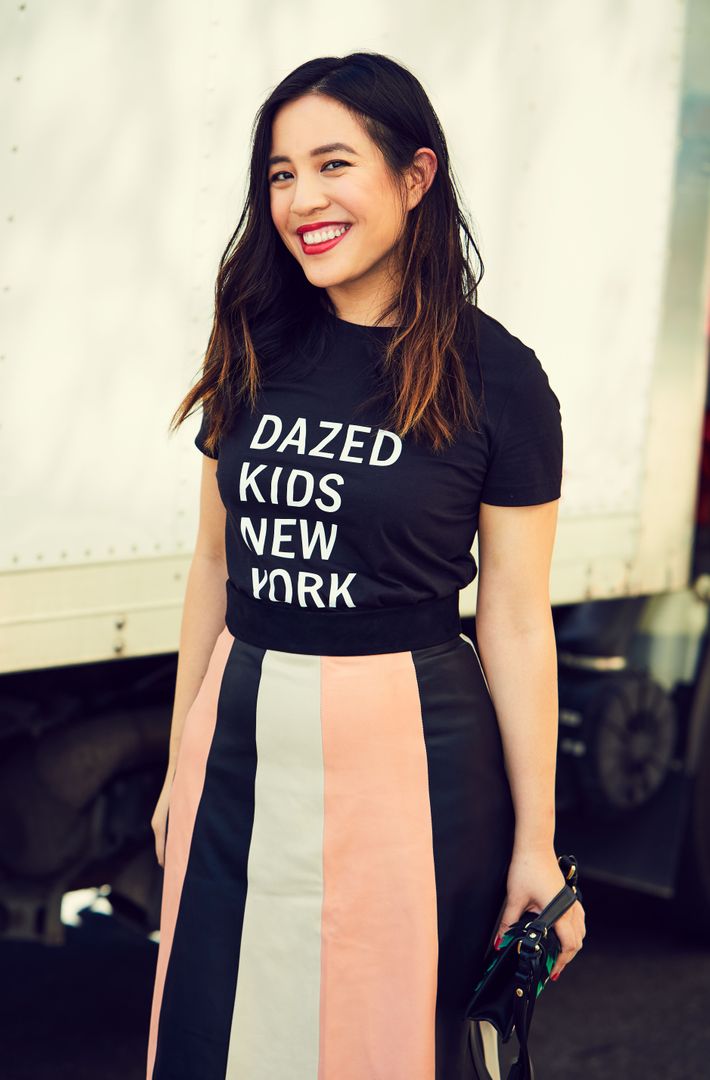 Kathleen Hou, Senior Beauty Editor
"I've loved DKNY since the '90s, even before I realized what DKNY stood for. Wearing this T-shirt reminds me of that nostalgia, and my first Fashion Week, when I was literally a dazed kid wandering around New York. (Sometimes, I'm still like that now.)"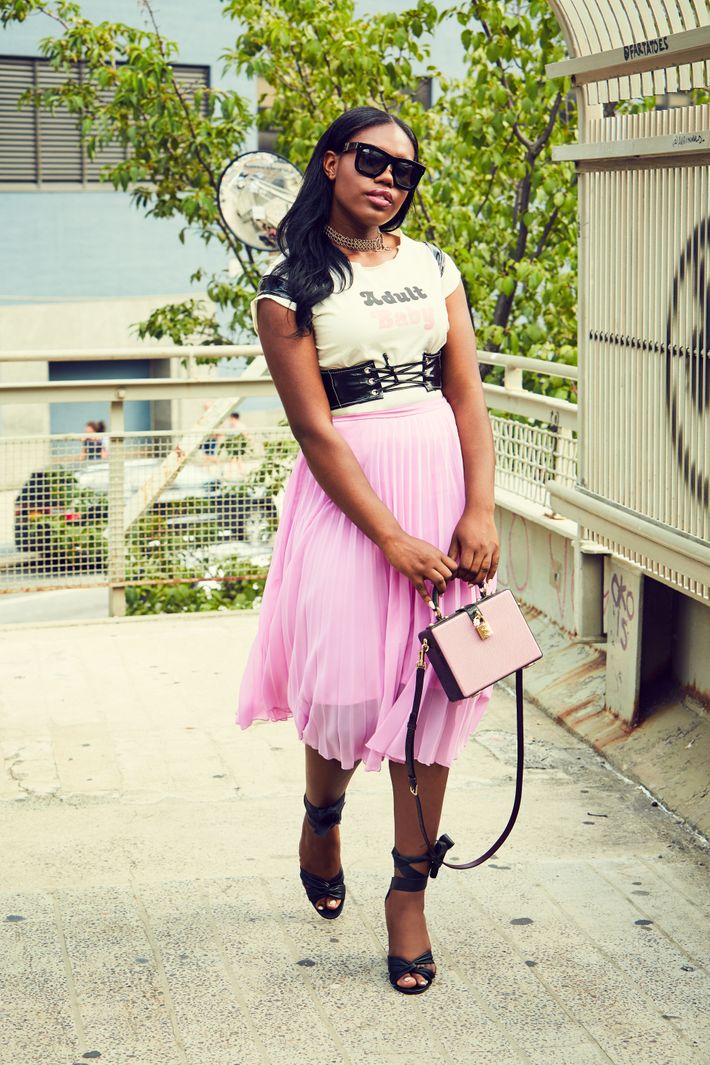 Indya Brown, Fashion Assistant
"As a recent college grad, I'm trying to be a real adult but I definitely feel helplessly infantile without my parents. So let's call this shirt aspirational."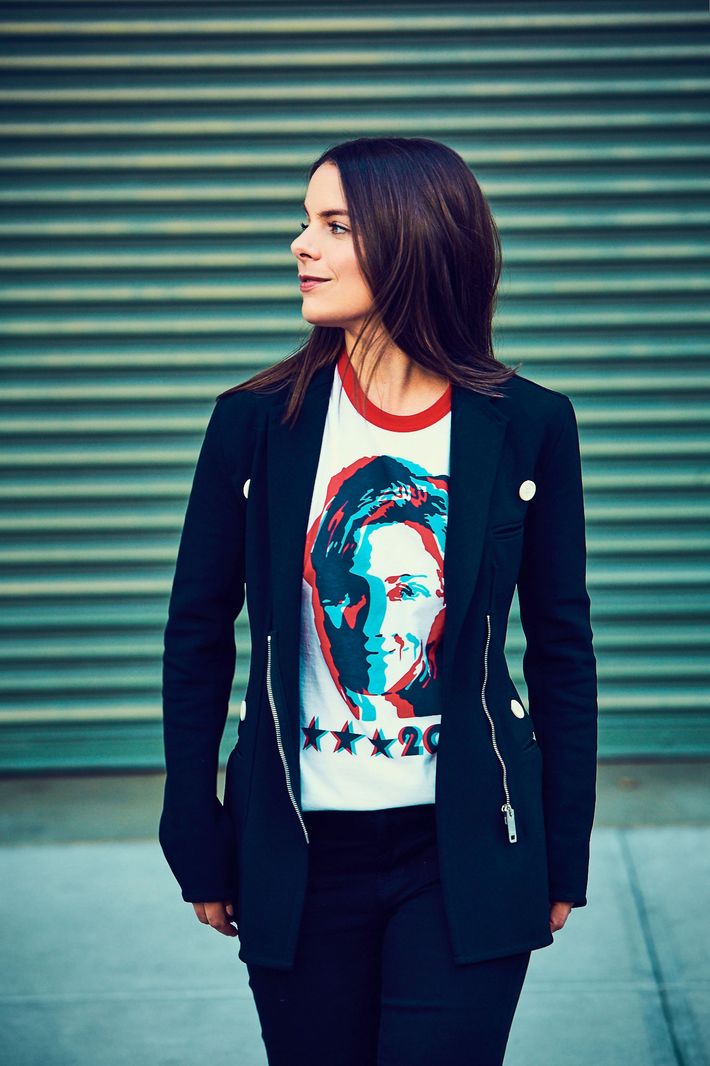 Rebecca Ramsey, Style Director
"With the election fewer than 60 days away, how can you think about anything else right now?"