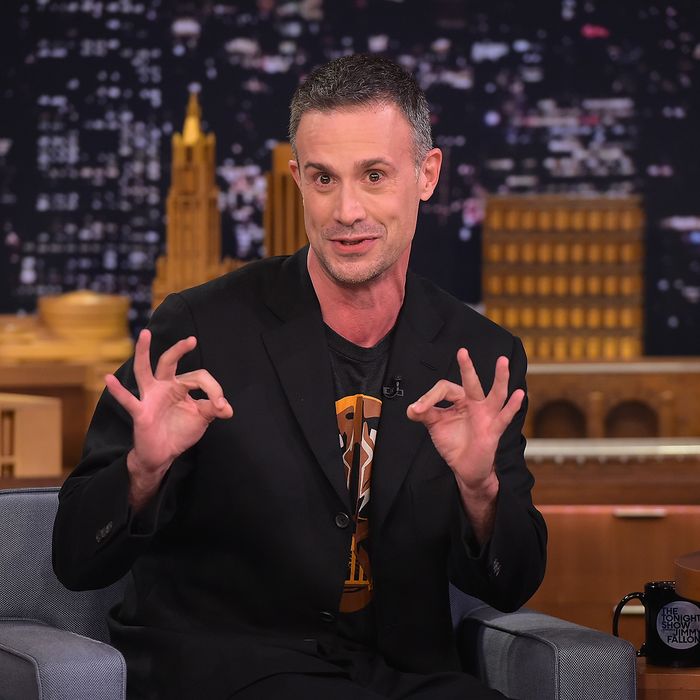 Dinner changed everything.
Photo: Theo Wargo/Getty Images for NBC
Freddie Prinze Jr. and Sarah Michelle Gellar have been together for what seems eons in the world of celebrities (read: 17 years, more than the national average for the rest of us!). And luckily for the two love bugs, Prinze Jr. knew right away that Gellar was the woman for him based on her appetite. In a Facebook Live the two did on Wednesday, Prinze Jr. said he'd gone on quite a few dates with other unnamed women in Hollywood and they would usually order a boring ol' salad.
Not Gellar, though. On their first dinner date, Gellar "ate everything," he said. "She ate everything, including a crab that they let walk across the counter, then kill while it was alive in some oil and said, 'It's popcorn, try,'" Prinze Jr. said. "And she ate it without even blinking, and I was like, 'Yo, my girl is legit.'"
Legit, indeed. Their love for each other has resulted in a happy family of four while their love of food has resulted Prinze Jr.'s cookbook and Gellar's company Foodstirs.