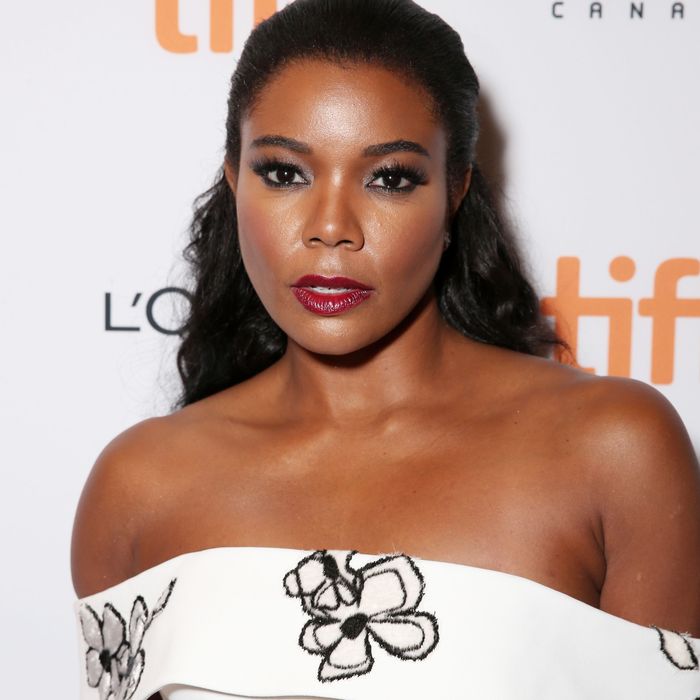 Gabrielle Union.
Photo: Todd Williamson/Getty Images for Fox Searchlight
Gabrielle Union's press tour for her upcoming film, The Birth of a Nation, has been anything but quiet — she's chosen to address the rape allegations leveled against her co-star, Nate Parker, as well as the controversy surrounding Colin Kaepernick, the San Francisco 49ers player who's boycotting the national anthem at football games because of its racist origins. But in an (extremely) wide-ranging interview with website xoNeCole, Union addressed yet another angle related to the film: white privilege.
When asked whether the movie has opened a dialogue about privilege, Union replied, "I have had conversations with people, and it's been very fascinating to see that so many people are so resistant to the idea of oppression in America." She went on, "The reason why most people aren't willing to go the extra mile to really have equality is because it won't benefit them. Most people are self-serving, which is human nature, so you have to fight back against that."
In order to begin to see change start to occur, we have to be willing to have conversations with people who have different opinions than us. I've already talked to Lena Dunham; I would love to talk to Kate Upton and Amy Schumer. Maybe I can help to explain the oppressive systems that have benefited and allowed them to say these careless, insensitive and offensive things. Those conversations are awkward as fuck and they get heated.
It would seem Union is referring to Upton's tweets criticizing Miami Dolphins players for silently protesting the anthem as well. As for Dunham and Schumer, we can only assume she's referring to the questionable conversation the two had (and published) about Odell Beckham Jr.
But acknowledging privilege is just the first step, the actress pointed out — changing things requires action: "What day-to-day work are you doing to recognize your privilege then actively dismantle it? The next step is figuring out what you're willing to do that may not benefit you but will benefit mankind."