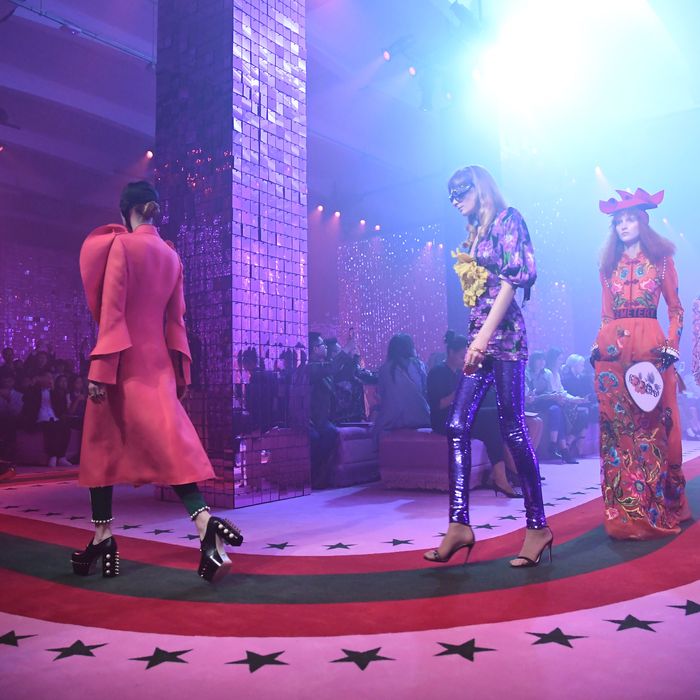 Photo: Venturelli/WireImage
Kicking off Milan Fashion Week, Gucci premiered its Spring 2017 collection in a wash of pink. The venue — the Ex Scalo Farini — was all dressed up in the year's most popular color, with the metallic wall tiles and crushed-velvet seats glowing in a haze of flamingo-pink lights. Even the elaborate invitation was pink-tinged.

Alessandro Michele didn't let up on his signature maximalism. This year, models wore crystal-embellished granny glasses, floral headscarves, and dramatic headgear. Some of the shapes were Edwardian, some more sleek. And the brand's popular loafers were reconstructed with studs and a platform height.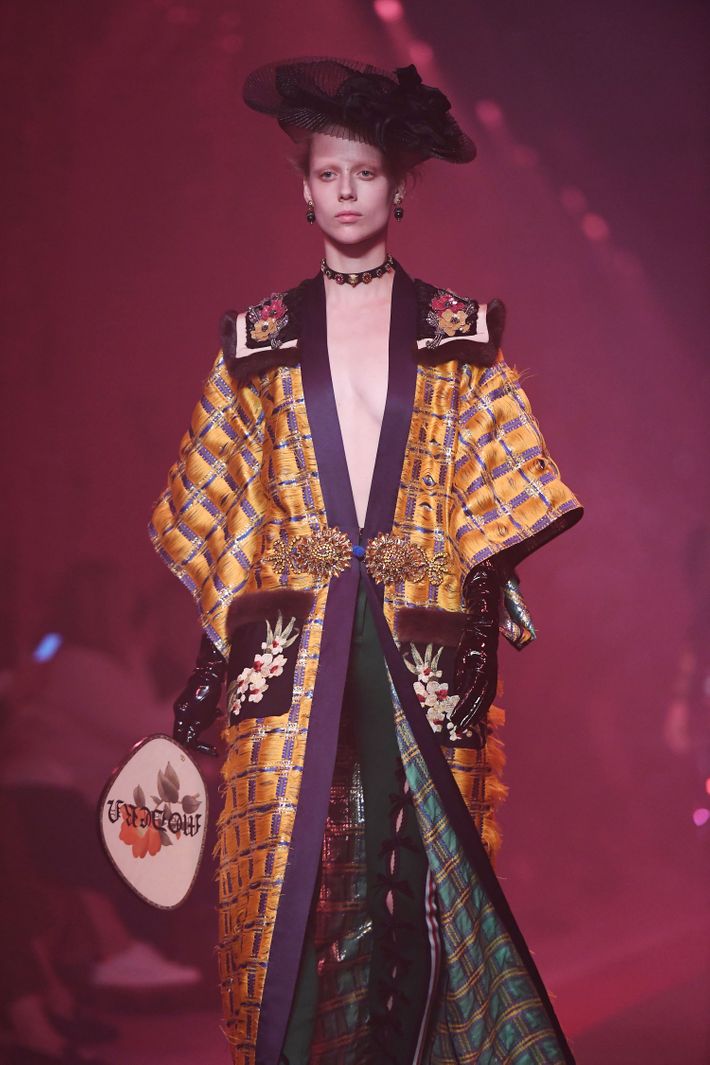 Meditation seemed like one of the themes of the night, with a voice instructing the audience to "release the tension" before the show began against the soundtrack of Armand Amar's poetic "La Traversée." Even the models seemed meditative, trading their classic struts for more deliberately gliding walks reminiscent of a moving statue.
And because the fashion crowd's romance with Gucci is still going strong, celebrities like Dakota Johnson and noted Gucci "It" girl Soko made appearances.