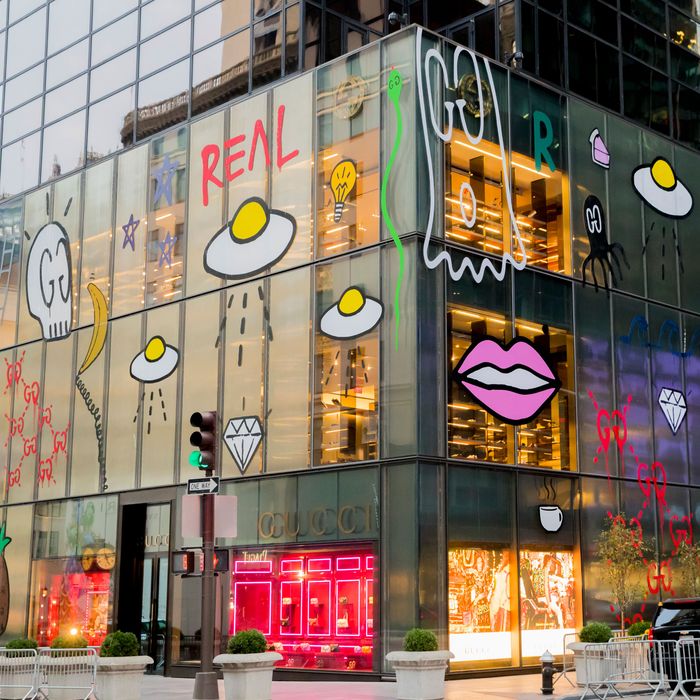 GucciGhost's installation on Fifth Avenue.
Photo: KEVIN TACHMAN/courtesy of Gucci
In a true Cinderella story, graffiti artist turned Gucci collaborator GucciGhost has been granted the chance to install a façade on Gucci's Fifth Avenue flagship store. As far as locations go, this has to be a once-in-a-lifetime experience for a graffiti artist who's famously obsessed with the Italian brand.
Gucci brought on GucciGhost, also known as Trouble Andrew, to collaborate on its fall-winter 2016 season after he rose to fame with his spray-painted take on the trademark Gucci logo. The new installation, celebrating the GucciGhost collection, went up on Friday night and will last through Thursday.
GucciGhost's debut collection for Gucci featured dripping interlocking G's and asymmetrical five-point stars, "Life is Gucci" sweaters, and an orange coat with a drawing and the GucciGhost G's emblazoned on the back.
The chic addition is the best thing to happen in a while to Trump Tower.