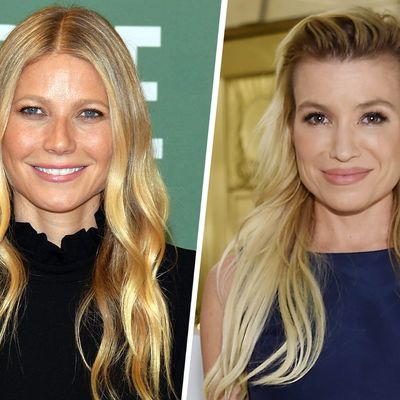 Gwyneth Paltrow (left) and her trainer Tracy Anderson (right).
Photo: Getty Images
By all appearances, Gwyneth Paltrow seems to have a great relationship with her trainer, Tracy Anderson. The two have been working out together for quite a while, and have become "best friends" and business partners. But behind this façade of friendliness, Paltrow has been torturing Anderson for years.
Anderson opened up about the nightmare that is being Paltrow's trainer in a new interview with W magazine. The fitness guru admitted that she "can't stand training" Paltrow, revealing that the murder fan "yells" at her and even goes so far as to cut off Anderson's music.
"She likes to work out to her own playlist, and she has very specific taste in music. She would listen to every remix of Justin Timberlake's 'LoveStoned,'" Anderson told W. "She's fine just playing it over and over!"
This. Is. Madness. We're praying for you, Trace.