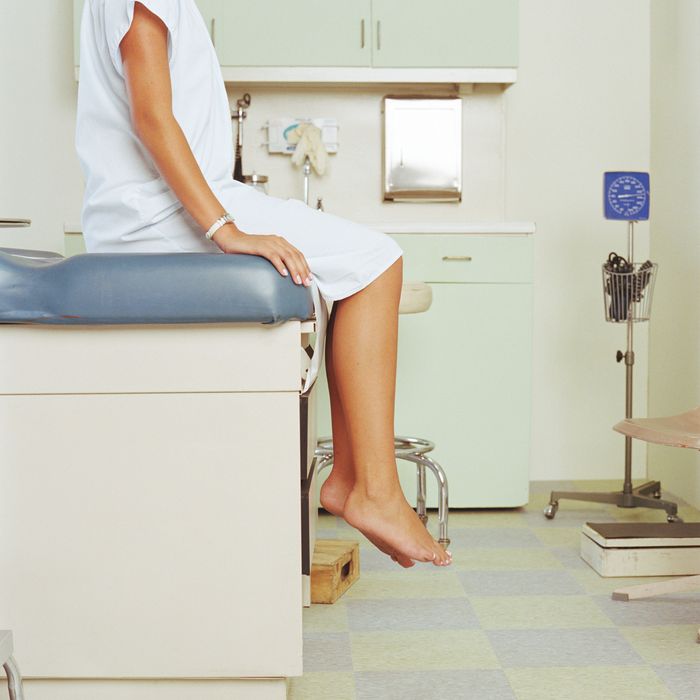 Photo: Deborah Jaffe/Getty Images
Under the Affordable Care Act, there are eight recommended preventive health services for women that most insurers are required to cover without a co-pay or co-insurance. They are: well-woman gynecologic visits, prescription birth control, testing for HPV and HIV, counseling for other STDs, and screening and counseling for domestic violence. Plus, in pregnant women, screening for gestational diabetes and breastfeeding counseling and supplies.
Now, that list could be expanding. The federal government enlisted the American College of Obstetricians and Gynecologists (ACOG) to review and recommend updates to this list of preventive services at least every five years. The draft recommendations are out and they call for earlier mammograms and propose that male birth control be covered, too. This is pretty revolutionary.

Insurers currently follow guidelines that say, in general, women should get mammograms every other year starting at age 50. ACOG says that women should be able to get free mammograms as early as age 40 and if any follow-up is required, like a biopsy, it should be considered an integral part of the screening and also covered at no cost.

The working group also recommended that birth-control coverage be expanded to allow women to get a yearlong supply of contraceptives at once, include over-the-counter methods available without a prescription (read: emergency contraception), and cover methods used by women's male partners, like condoms and vasectomy.

The recommendations are open for comment and will be submitted to the Department of Health and Human Services by December 1. If the HHS approves any changes by the end of the year, they would be implemented in health plans starting in 2018.