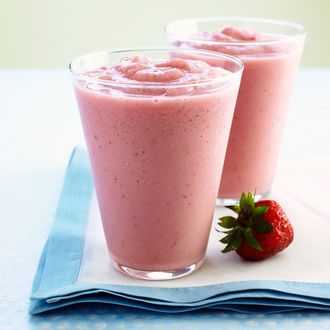 Photo: Ian Batchelor/Getty Images
Some people who recently visited smoothie shops in Virginia got more than they paid for — specifically, jaundice, fever, nausea, and vomiting. The state health department says that at least 44 people have tested positive for hepatitis A after having a smoothie at the chain Tropical Smoothie Cafe.
The Centers for Disease Control and Prevention noticed that several Virginia residents had the same strain of hepatitis A, one that had been previously linked to frozen strawberries from Egypt. Tropical Smoothie Cafe does indeed use Egyptian strawberries and the company has since voluntarily pulled them from its 500-plus stores nationwide.

Hepatitis A is highly infectious and causes inflammation in the liver; symptoms can take between 15 and 50 days to develop. An employee at the Gainesville, Virginia, location also tested positive, so people who ate or drank anything there between July 28 and August 18 could still get sick.

Update: Hepatitis A cases linked to strawberry smoothies sold at various restaurants have now been reported in six states. A total of 69 people have gotten sick, 55 of whom live in Virginia.