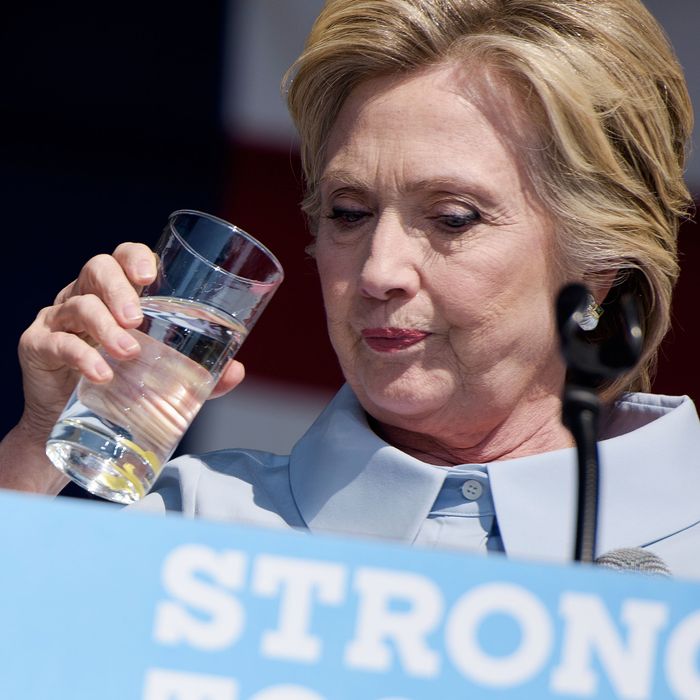 Hydrate, hydrate, hydrate.
Photo: BRENDAN SMIALOWSKI/AFP/Getty Images
On Sunday, Hillary Clinton hurriedly left a 9/11 memorial event in New York when, according to her staff, she became "overheated and dehydrated" thanks to a bout of pneumonia. Pneumonia is a normal illness that affects a fairly large number of people every year, but according to one of Clinton's aides, hers was exacerbated by the fact that she doesn't hydrate.
The real issue is chronic dehydration, exacerbated by her lung problem and Clinton's reluctance to drink water, which has become a source of tension with her staff.
"She won't drink water, and you try telling Hillary Clinton she has to drink water," said a person in her orbit — who described a frenzied rehydration mission that included multiple bottles of water and Gatorade.
There's got to be a LaCroix peddler within a five-minute radius of your Brooklyn Heights campaign office. Plus, drinking seltzer is so millennial!