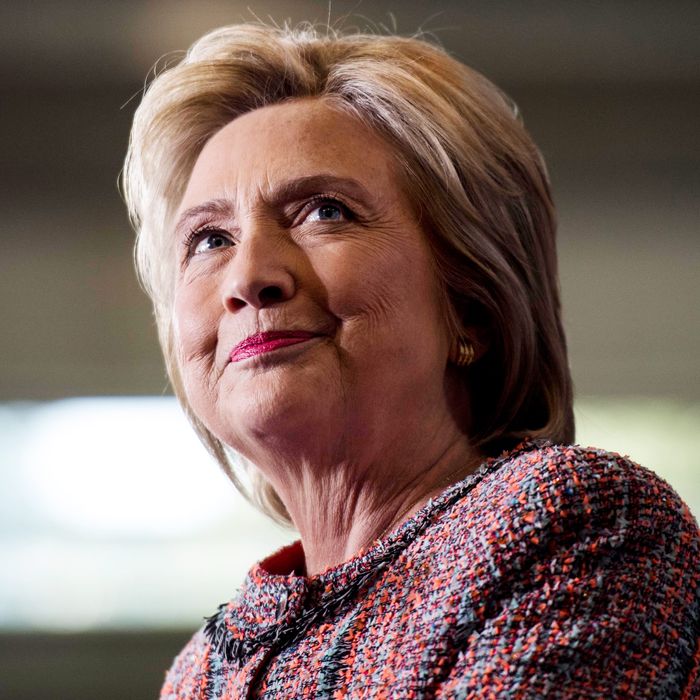 Photo: Melina Mara/The Washington Post/Getty Images
A new PSA by Joss Whedon stars several celebrities urging Americans to vote against Donald Trump by giving one specifically enticing reason why: Mark Ruffalo would do a full-frontal nude scene in his next movie.
People magazine reached out to Democratic nominee Hillary Clinton to see what she thought of the former Bernie Bro's promise to strip down if she won. Because it would be unpresidential to simply reply, "[Ahooga horn noise]," she gave a more coy answer.
"For the record, I was planning to vote anyway. That said, Mark's a true patriot, I'm sure he won't let America down."
Oh, Hillary. You've never been more relatable.