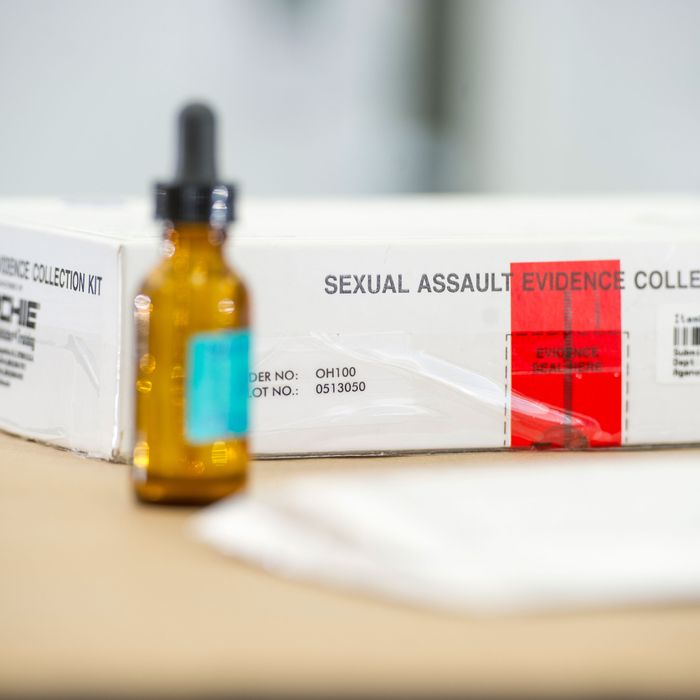 With the bill's passage, rape kits can no longer be destroyed.
Photo: Ann Hermes/Getty Images
On Tuesday, the House of Representatives approved legislation that will change the way sexual-assault cases are handled. Known as the Sexual Assault Survivors' Bill of Rights, the bill emphasizes the importance of survivors' access to rape kits, which are key both in prosecuting a case and in preventing future assaults.
Among other things, it guarantees survivors access to rape kits, gives them the right to know about any test results from the kits, and prevents kits from being destroyed within a state's maximum statute of limitations. It also ensures survivors won't have to pay for testing, and that they're notified 60 days before their kit is set to be destroyed.
California representatives Mimi Walters and Zoe Lofgren introduced the bill to standardize the way sexual-assault cases are treated across the country.
"The uneven patchwork of laws across the country and the lack of substantive rights for sexual-assault survivors prevent them from having full access to the justice system," Walters said on the House floor. "Survivors of sexual assault have faced unspeakable trauma, and they should not face unnecessary barriers to justice."
The bill passed easily with bipartisan support. An almost identical bill passed in the Senate back in May, which means that technical difficulties between the two bills will be reconciled before the legislation hits President Obama's desk.