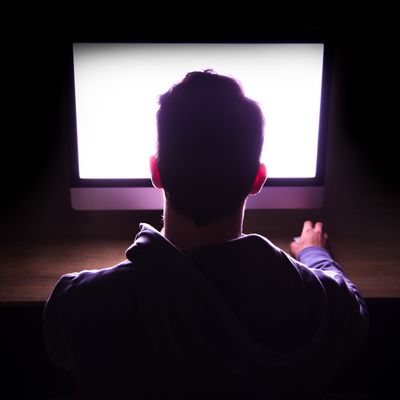 Photo: Artur Debat/Getty Images
The pickup-artist community has been steadily gaining more and more visibility since Neil Strauss published The Game in 2005: Its adherents swear by its seduction techniques, while others point to the inherent misogyny of the movement. A new, in-depth piece at the Daily Beast tells of a case that links members of the community to one rape — though they may be connected to untold others.

San Diego residents Alex Smith and Jonas Dick were reportedly members of the pickup-artist forum Real Social Dynamics (RSD). Smith and Dick took Jason Berlin under their wing, charging him $300 a night for "boot camp" (BC) training. They even went so far as having him rent out a $2,000-per-month apartment near clubs and bars where Smith and Dick would live and Berlin would stay on weekends for "lessons" on how to pick up women.
It was at that apartment where Claire, 31, was raped in October 2013. After a night out drinking with her friend (whom the Daily Beast refers to as "Laura"), the two went back there with Dick and Smith. Laura and Dick went to another room, while Claire found herself on a mattress, coming in and out of conscious. When Laura came out to find Claire, she was "lying facedown in a pool of her own vomit," while Smith laughed and said "we just tag-teamed your friend," referring to himself and Berlin. Though Claire reported her rape, the investigation didn't go forward, until she Googled "Jonas Dick" and found posts on a site called Efficient Pickup* — specifically, a post dated the night of her rape full of lurid details of the incident. It was titled "Run a train with bootcamp student," and read as follows:
Jonas [Dick] and I are both teaching BC [boot camp] tonight…We run into each other at pull o clock [bar closing]. He asks me to Wing for him. I do; within a couple minutes I'm fingering my girl right outside of the bar in public. Pull back to the spot. 0 LMR. [Last-minute resistance]

Make her beg for my dick and I say only if my friend can fuck you too. So we run a train on the hoe. I text Jonas to choo choo her but he has to occupy her friend. Her friend came out and I was like "yeah we just tagteamed your friend" my chick freaked out (cause now she's the slut etc.) I get hit in the face with a high heel. I laugh; we kick them out. Detail to be added when I have time.
Jason Berlin, meanwhile, wrote the following in a now-deleted post:

I know its choo choo time…I get up and walk towards the room. Writing this now, I already see a huge mistake. I came in with all my clothes on. I should've taken off all/most my clothes before I got in there…Then she leans over soon and starts puking on the floor…This is fucking hilarious. He [Smith, who continued raping her] is so unphased / comfortable with weird and dirty situations.
Finally, in 2015, the San Diego District Attorney brought two charges of rape (of an unconscious and intoxicated person) against each of the three men. Jason Berlin pleaded guilty to one count of rape. Jonas Dick pleaded guilty to one count of rape, was also charged with the rape of a 16-year-old girl, and was not charged with a third rape though his DNA matched that found on another victim. He is currently serving eight years in prison. Alex Smith pleaded not guilty — his trial ended on Monday and the jury has yet to reach a verdict.*
Most harrowing of all, the Daily Beast spoke to Linda Boisver, the property manager for the apartment where the rape occurred. She installed a security camera outside Smith and Dick's apartment.
"They would come in with women who were happy and relaxed, and the women would come out — woman after woman — would looked stunned and upset with the same tense body language," she said. "I don't know if they were raped, but if there is a body language to rape, what I saw would have been it. One lady went in with two friends and came out covering her face, crying. When they got down to the lobby and the elevator door opened, I could see she was balled up on the elevator floor. It was heartbreaking. I just wanted to scream."
Update (9/22, 11:20 a.m.): On September 21, Smith was found guilty of rape of an intoxicated person and rape of an unconscious person. He faces up to eight years in prison, and his sentence will be determined on October 20.
Update: An earlier version of this post misstated that the incriminating posts appeared on RSD. They appeared on Efficient Pickup.