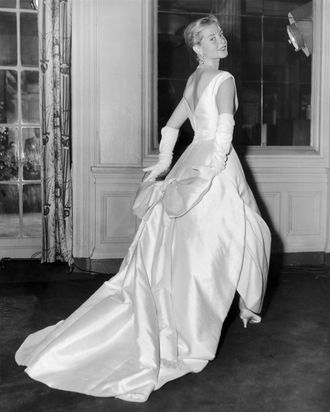 Actress Geneviève Page in Christian Dior, 1957.
Photo: Keystone-France
Christian Dior has dressed prominent women since 1947, when the French designer founded his label and introduced the full-skirted "New Look." The gowns — designed with an extravagant 20 yards of expensive fabric — irrevocably changed the fashion industry and cemented Dior's celebrity following: Elizabeth Taylor, Marilyn Monroe, and Rihanna have all worn designs by the house. Princess Diana's top-handled lambskin purse became known as the Lady Dior bag.
The book Women in Dior: Portraits of Elegance, out September 6 from Rizzoli, showcases Dior's fashion photography, rare illustrations, and letters from the house archive, tracing the brand's history from its founder to former head designers Yves Saint Laurent and Raf Simons. The publication coincides with an exhibit at the Musée Christian Dior, in France, on view through September 25.
Click ahead to preview the book.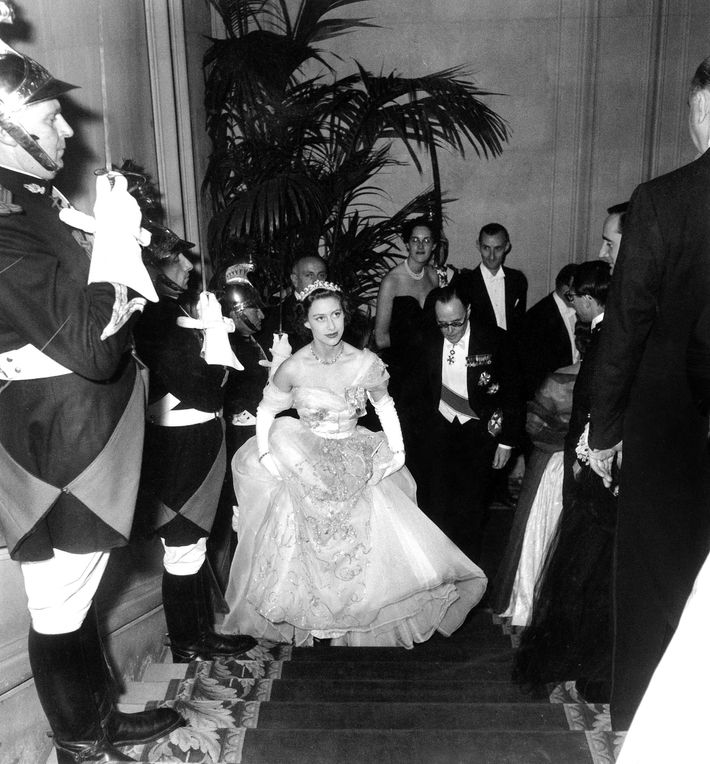 Princess Margaret with Sir Oliver Harvey at the Bal du Cercle Interallié, benefitting the British Hertford Hospital in Paris, on November 21, 1951.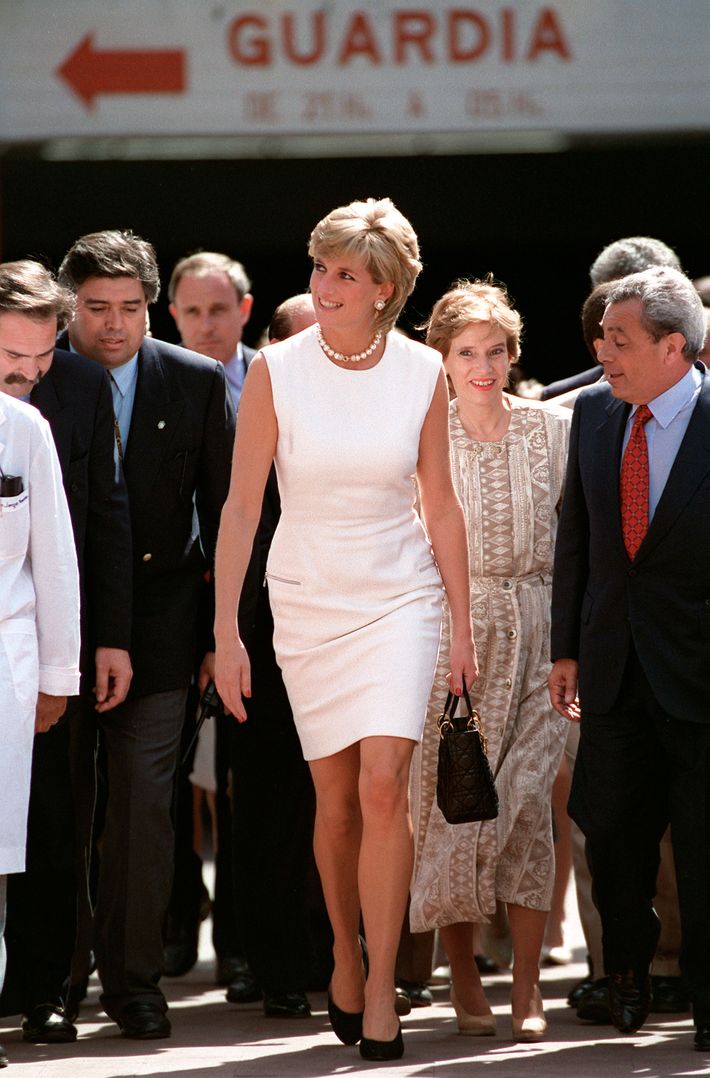 Princess Diana carrying the Dior bag she made famous — the Lady Dior bag — in Buenos Aires, 1995.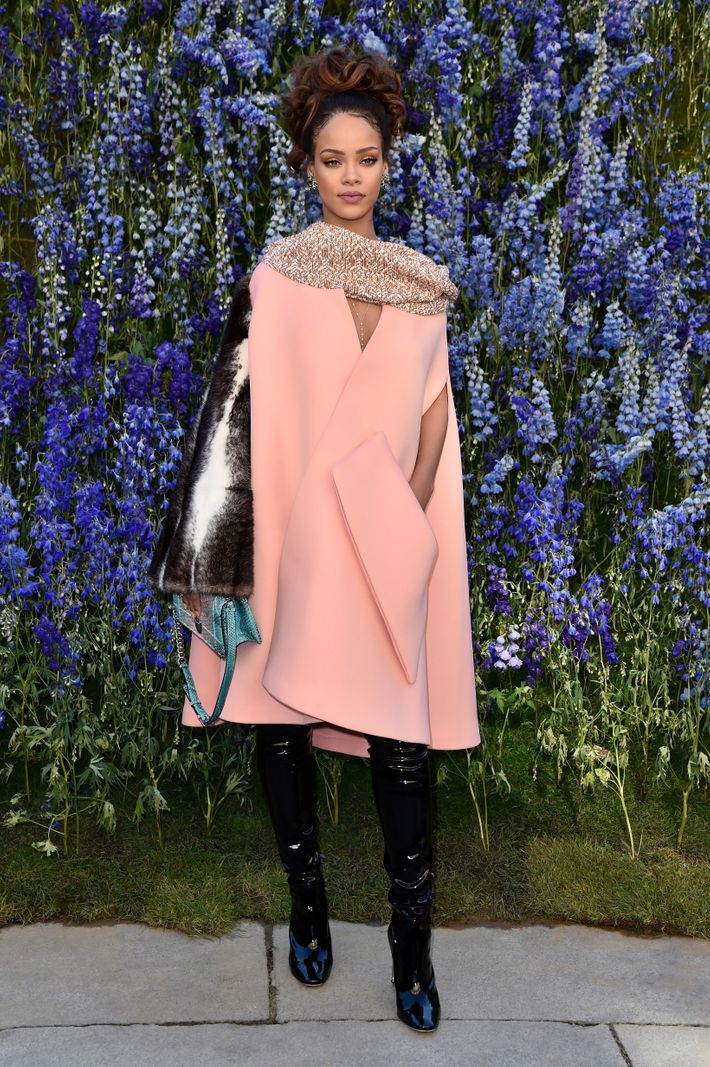 Rihanna in autumn-winter 2015 haute couture collection at the spring-summer 2016 ready-to-wear collection's Paris show, October 2015.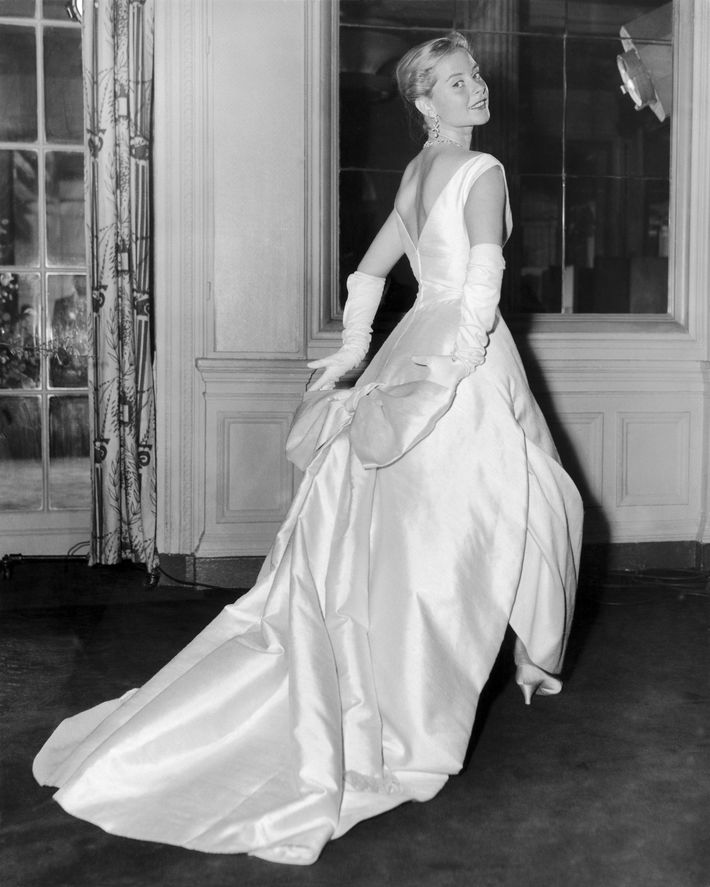 Actress Geneviève Page wearing a Christian Dior dress at London's French Film Festival, 1957.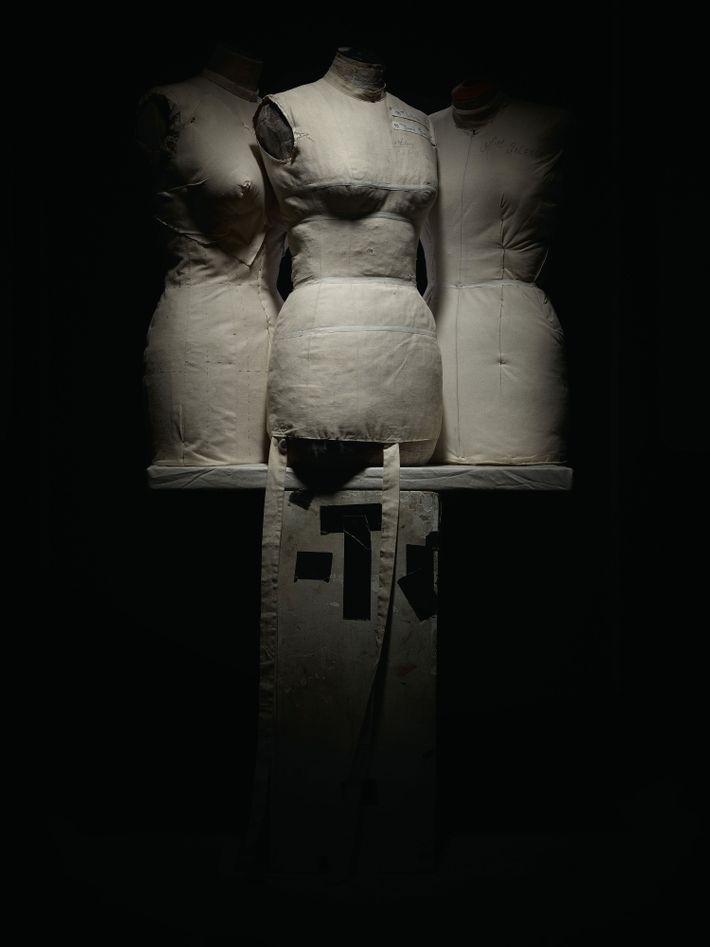 Stockman mannequins, adapted for different clients.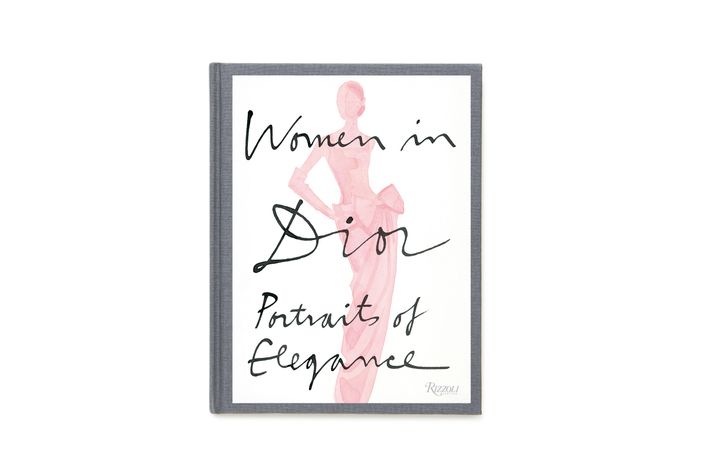 Women in Dior: Portraits of Elegance, out September 6 from Rizzoli.