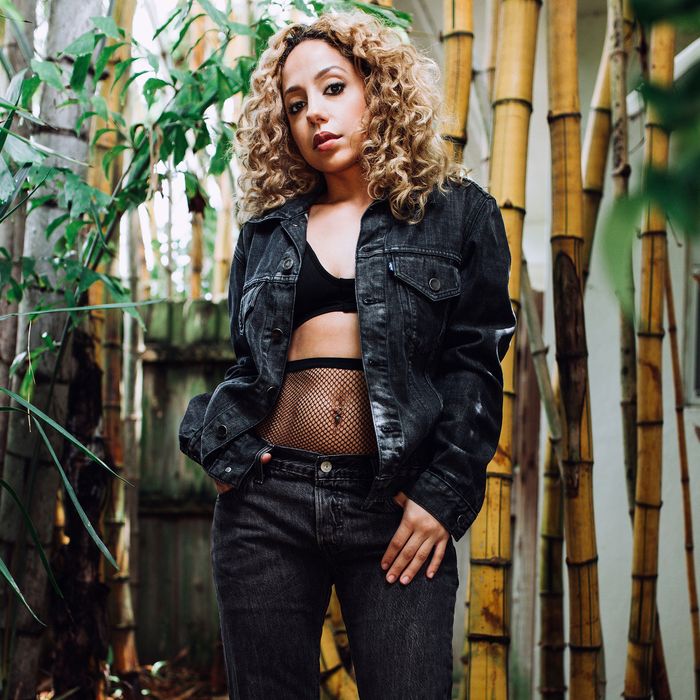 People often tell me they like boyfriend jeans because they're comfortable but don't know how to make them look flattering. But, in my opinion, things don't necessarily need to be flattering to be stylish. Here's how I would style four differently sized women to demonstrate that you can really wear this look no matter what size you are. One tip: When you buy boyfriend jeans, size up so they hang a bit looser than normal.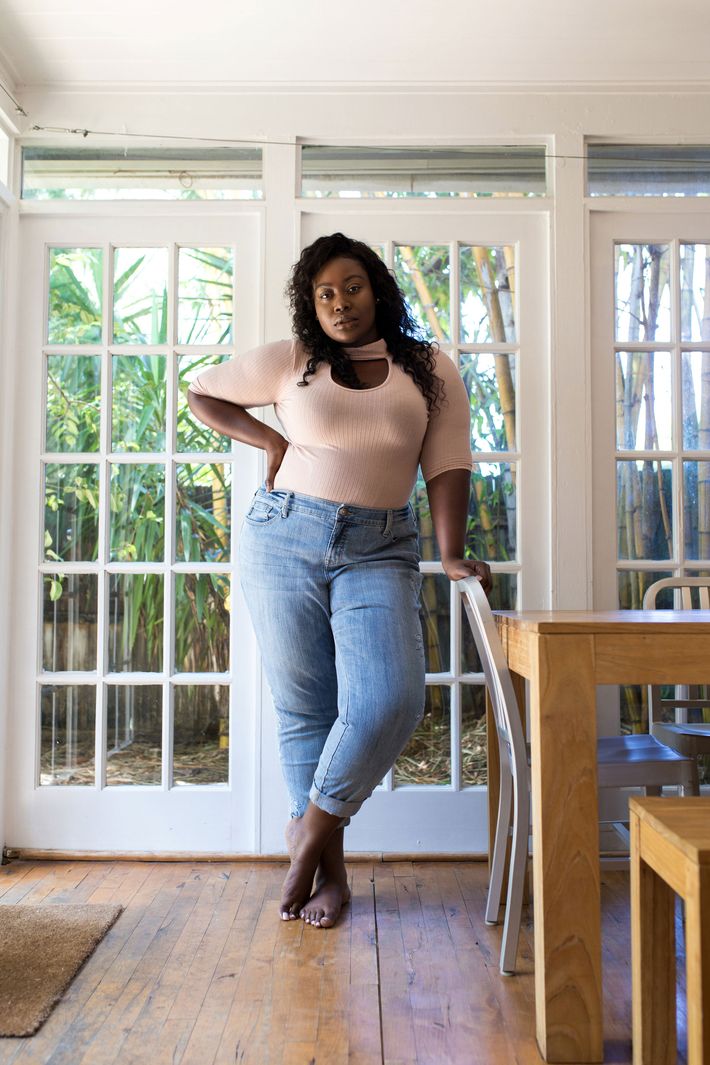 Look No. 1: On Souckeihyna
I like the mixed textures here: The jeans are embroidered up the sides, which goes nicely with the wide rib of the bodysuit fabric. And the proportions: The tight top plays well with the loose bottoms. You could wear this with literally any shoes in your closet.
Boohoo bodysuit, $30 at Boohoo, Torrid jeans, $98 at Torrid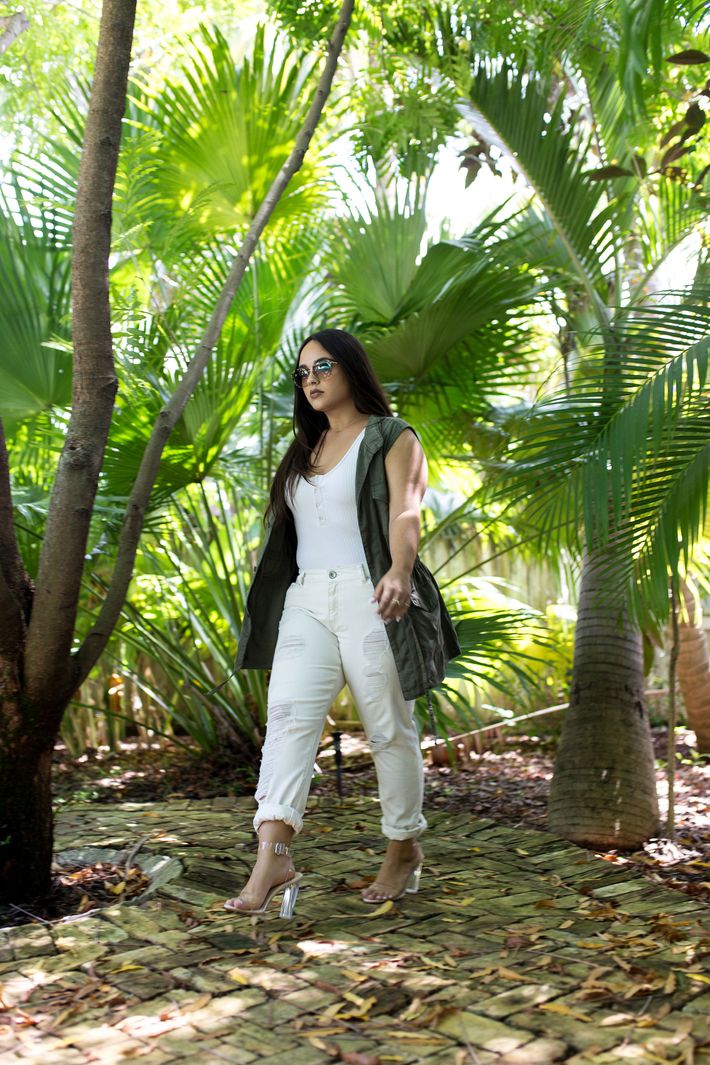 Look No. 2: On Janessa
In the early 2000s, I watched a lot of J.Lo music videos. I know, we all did, but when I say "watched," I mean I spent hours on end copying her dance moves. And her outfits really stuck with me, as you can tell from the oversize reflector sunglasses and neutral colors here. Adding trendy clear heels makes the look feel modern and fresh.
Miu Miu sunglasses, $385 at Neiman Marcus, EGO clear heels, $40 at EGO, One Teaspoon jeans, $149 at Nordstrom, Mossimo vest, $29 at Target, The Line by K bodysuit, $89 at The Line by K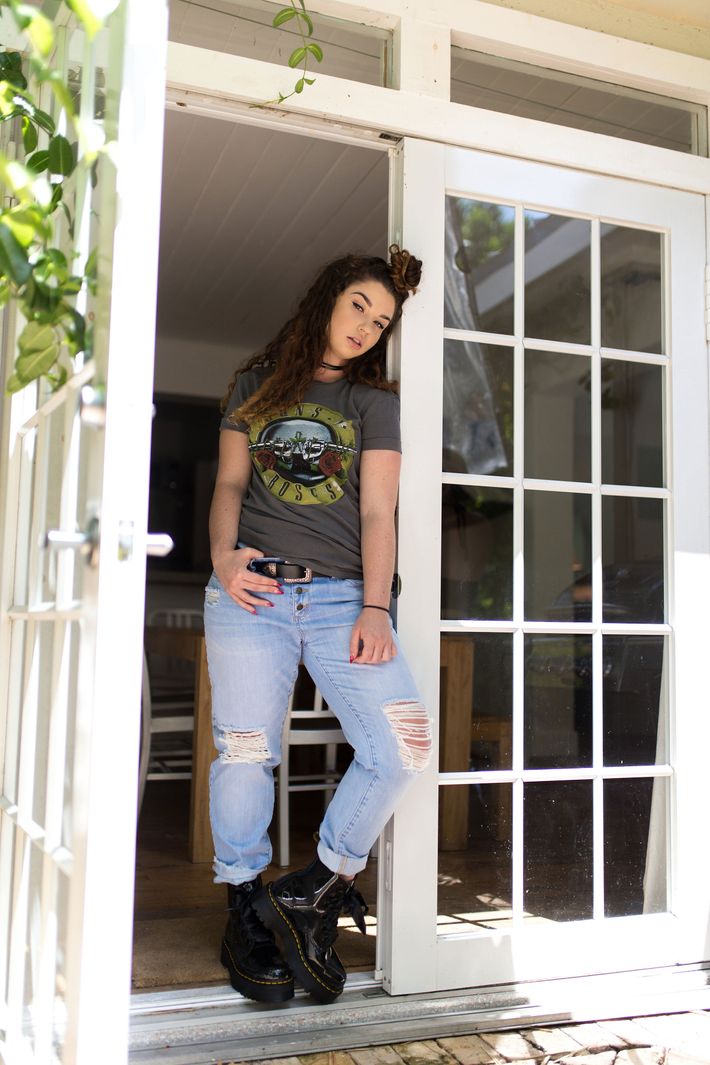 Look No. 3: On Nicole
This is my go-to comfy boyfriend-jean look: easy flat — whether they're Dr. Martens, Rihanna x Puma flatforms, or Vans — and a tee. Between those three variables, the options are endless.
Bad Meaning Good choker, $12 at Bad Meaning Good, Topshop belt, $30 at Topshop, Dr. Martens boots, $160 at Ssense, Lucky Brand T-shirt, $40 at Lucky Brand, GUESS jeans, $80 at Macy's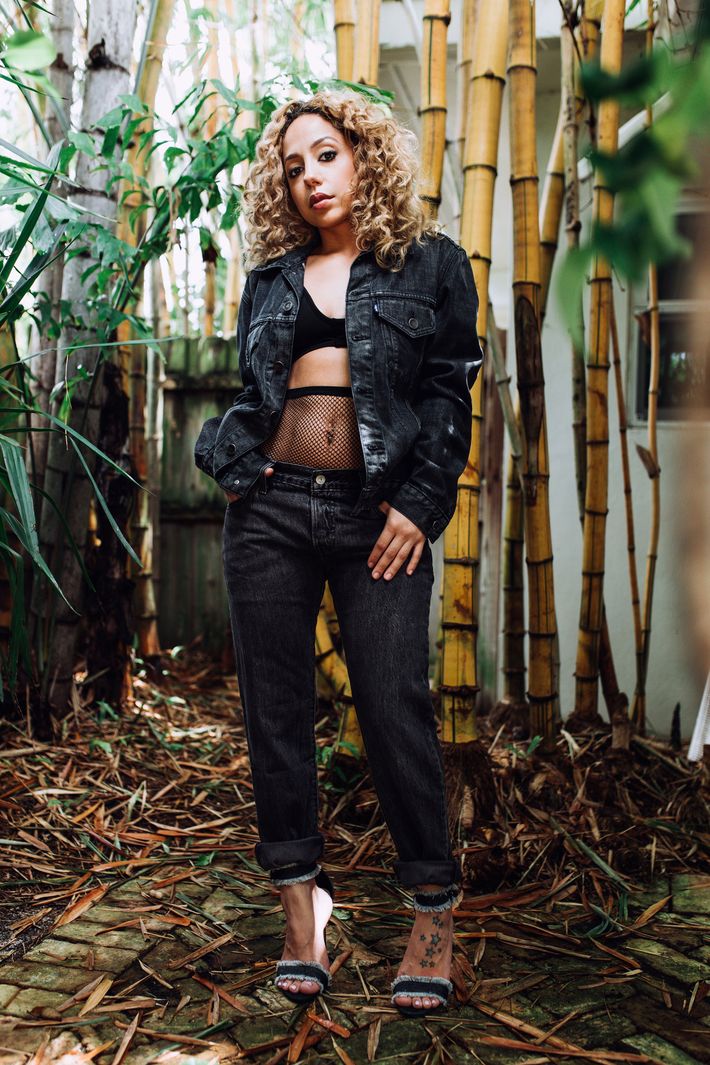 Look No. 4: On Melly
All black, double denim, and mesh stockings worn above the navel? I love this outfit. Rolling the jeans is key, as both heels and sneakers will look better when you show a bit of ankle. It happens to work especially well on a petite girl like Melly, who is only five foot one.
Missguided Bra, $32 at Missguided, Asos tights, $8.50 at Asos, EGO sandals, $25 at EGO, Levi's jeans, $90 at Spring, Levi's jacket, $228 at Spring