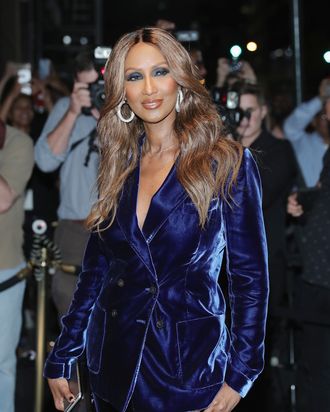 Iman is remembering David Bowie in a sweet way.
Photo: Frazer Harrison/Getty Images
Iman has largely stayed out of the public eye since husband David Bowie's death in January from cancer. But on Wednesday, she stepped out once again in front of the cameras, a day ahead of Fashion Week, wearing a sweet necklace that let everyone see she carries with her a little reminder of Bowie.
On her neck was a small, dainty necklace with a cursive font. It reads simply: "David." Iman told Good Morning America's Joe Zee that Hedi Slimane had made the necklace for her. "I'm wearing this until my death," she said.


Design-wise, it's the kind of necklace that is well-suited for any kind of outfit. But that's no matter here — sentiment trumps simplicity.