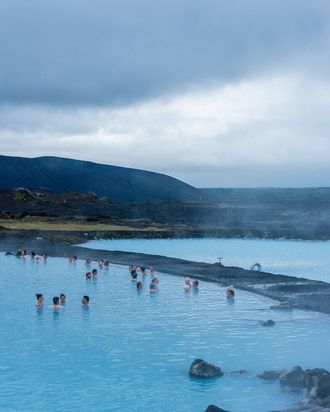 Trip planning starts now.
Photo: Courtesy of Ingalls Photo
Weekend With is an ongoing Instagram series that features people we like photographing places we'd like to be. Follow @thecut on Instagram to join in, and tag your photos with #weekendwith when you travel somewhere new.
Gemma and Andrew Ingalls are a photography team based in Brooklyn and Vermont. This summer they went to Iceland to photograph the dramatic landscape, hike the trails, soak in the geothermal baths, and search for gold at the end of rainbows.
As if that doesn't sound good enough, they also told the Cut that they rented a four-wheel-drive vehicle because some major roads "are just dirt and can get gnarly," especially with rain. Oh, and they also brought their kids, because "thermal baths, amazing nature, hikes and sights are kid-friendly and their phones won't work most of the time which is a plus." Gemma and Andrew have been to six of the seven continents, and we're excited to follow them along the way.