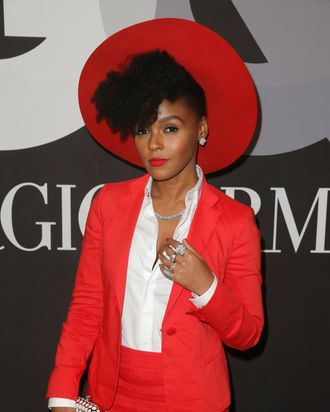 Janelle Monae
Photo: Joe Scarnici/Getty Images for GQ
Wednesday came with some tragic news for Janelle Monáe. The singer tweeted out that her first cousin was killed in a drive-by shooting while she was sleeping in her home.

Monáe's cousin, Natasha Hays, 37, was killed when someone fired shots into her home in Kansas City, Kansas. She was fatally struck while presumably asleep, at around 3:45 a.m. Her three children — ages 18, 16, and 14 — were also in the home but were unharmed. It was the youngest of the teens who found her dead, according to Fox 4.

Monáe has long been a vocal activist and has previously spoken out in performances and venues about #BlackLivesMatter and championed social-justice reforms. But the star opened up to her fans directly, concerning the death of her cousin. In a series of tweets on Wednesday, Monáe shared the emotional toll the death had taken on her and her family.

Monáe's cousin Hays worked as a caregiver in the city, looking after her teenage children. Family members told Fox 4 that a few days prior to the shooting, Hays had reported feeling threatened by a particular person. Police, though, haven't announced any arrests.