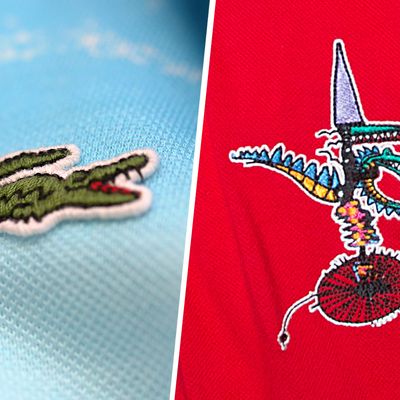 The Lacoste logo is a preppy stalwart, but designer and photographer Jean-Paul Goude took it in a much trippier direction for a new capsule collection that's launching in November.
In his redesign, the simple crocodile is replaced with a larger, wackier reptile wearing a dunce cap, riding a unicycle, and clutching a tinier crocodile. The colors, lines, and general chaos of it reads very "normie goes to Burning Man once," but, hey, don't we all know someone like that? 
See you on the Playa next year!