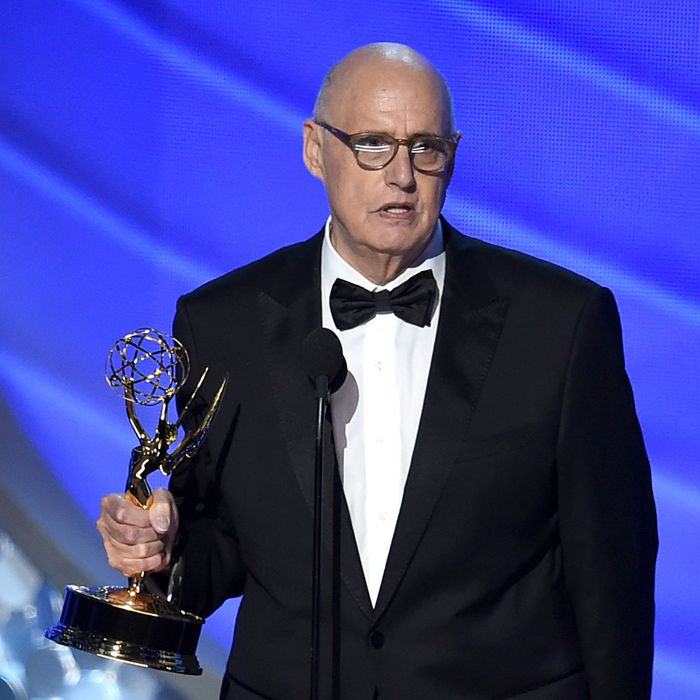 Jeffrey Tambor
Photo: Kevin Winter/Getty Images
Jeffrey Tambor won the Emmy for Outstanding Lead Actor in a Comedy Series for Transparent for the second consecutive year, and much like showrunner Jill Soloway, who won for Outstanding Directing a few awards prior, he celebrated by paying tribute to the transgender community.
"Please give transgender talent a chance," said Tambor, who plays a trans woman on Soloway's critically acclaimed Amazon comedy. "Give them auditions. Give them their story."
Recently, in response to Matt Bomer's casting as a transgender sex worker in forthcoming film Anything, trans actress Jen Richards launched a conversation about the problems with cisgender men being cast as transgender women. Soloway told the Cut that while she doesn't regret casting Tambor in the role, it's essential to have more trans actors onscreen going forward, and Tambor shares the sentiment.
"I would be happy if I were the last cisgender male to play a transgender female," he said.
Watch the speech below: