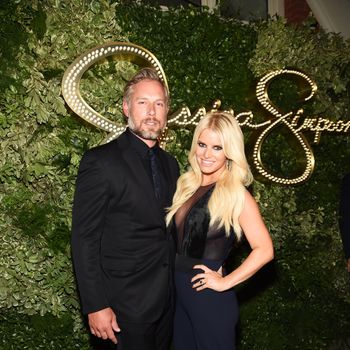 The happy couple.
Photo: Jamie McCarthy/Getty Images
Jessica Simpson has made quite a name for herself over the course of her (many) careers: pop singer, reality-TV star, savvy businesswoman, etc. Like most celebrities turned entrepreneurs, her name is her brand. So it's easy to forget that when she married Eric Johnson in 2014, she also took his last name, thereby becoming "Jessica Johnson."
Now, the name might have some nice alliteration, but it's also the kind of name ready-made for a porn star. At least, that's what Simpson — er, Johnson — thinks. On Thursday, she posted a black-and-white photo of herself and her husband with the caption, "Happy Birthday Eric Johnson!!! Thank you for giving me the sexiest porn star name. Love, your wife, Jessica Johnson."
May Mr. and Mrs. Johnson continue on their wedded bliss.