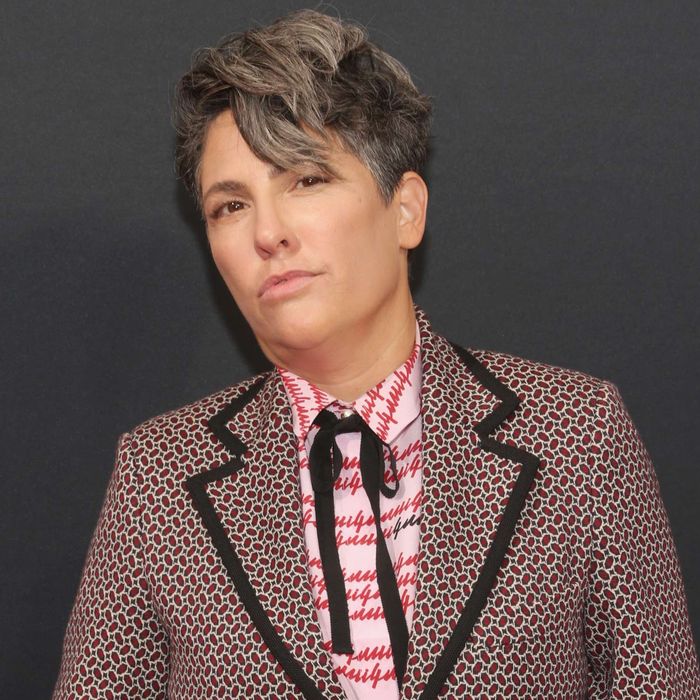 Photo: Todd Williamson/Getty Images
After Transparent director Jill Soloway won her second Emmy in a row for Outstanding Directing for a Comedy Series, she took to the stage with an excellent Gucci pantsuit and a rallying cry to match.

"When you take women, people of color, trans people, queer people and you put them at the center of the story, the subjects instead of the objects, you change the world, we found out," Soloway said. "[What] these people call television I call a revolution," she added.

Soloway also thanked the trans community, called for a stop to the killings of trans women, and ended by shouting, "Topple the patriarchy, topple the patriarchy!," and jumping up and down.



"I'm trying to figure out if 'topple the patriarchy' is a good thing for me or not. I don't think it is," Jimmy Kimmel joked when he got back onstage. Nah, probably not.