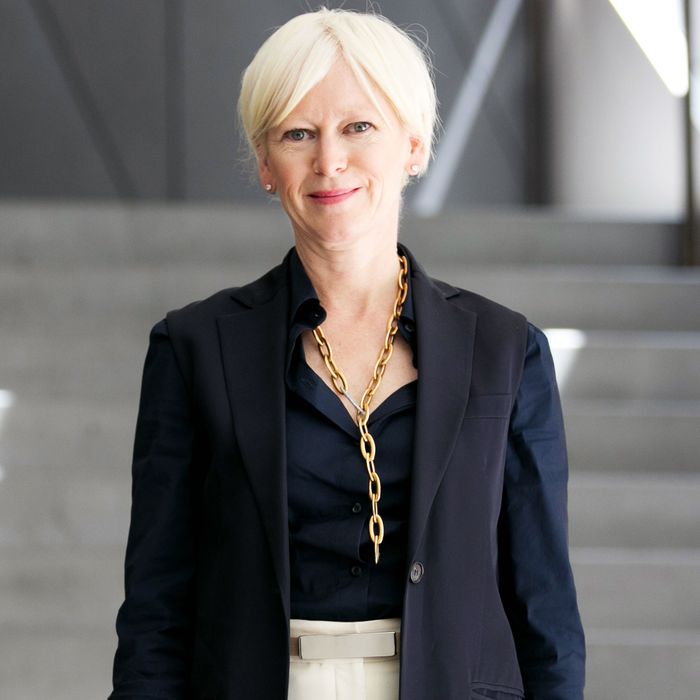 Joanna Coles.
Photo: Carl Timpone/BFA.com
Treadmilling-in-heels advocate Joanna Coles continues to climb the ranks at Hearst. After joining the company in 2006 as editor-in-chief of Marie Claire, she was named to the top job at Cosmopolitan in 2012 and took on the additional role of editorial director at Seventeen two years later. Today, the company announced in a release that she will take on the title of chief content officer, a new position that sounds similar in scope to Anna Wintour's role as artistic director of Condé Nast. She will work with the company's domestic and international editions, as well as on TV projects and live events. Said the ever-colorful Coles to the New York Times: "I love Cosmo, but I gave it everything I had. I just didn't have another sex position in me."
Update: Via a press release, Hearst has announced Coles's replacement at Cosmo. Michele Promaulayko, formerly EIC of Women's Health and Yahoo! Health, is joining the title as editor-in-chief of Cosmopolitan and editorial director of Seventeen. It's somewhat of a homecoming, as she once served as an executive editor for Cosmo. "I am incredibly excited to be coming home to Hearst to take the reins of two brands for which I have so much affection," Promaulayko said in the statement.