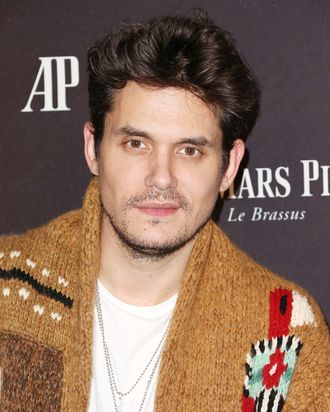 John Mayer.
Photo: Frederick M. Brown/Getty Images
John Mayer, the 38-year-old guitar boy you just can't quit, is on Raya, the exclusive dating app for "people in creative industries." Us Weekly reported that fact this morning, but it is probably something you knew in your heart all along. If anyone is using his fading celebrity to hook up with Instagram-famous bikini models online, it's John Mayer.
According to Us Weekly's source, Mayer's profile is "a slideshow of photos set to a Neil Young song." That's another fact that you are probably inclined to rate as "true" and/or "duh."
Mayer's last official girlfriend was Katy Perry. She is now dating Orlando Bloom, a guy who would be on Raya if he weren't dating Katy Perry.