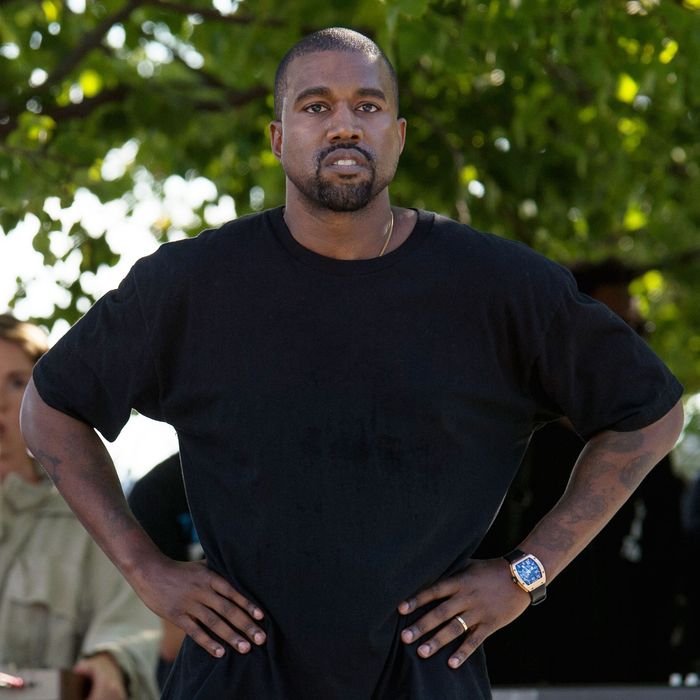 Yeezy.
Photo: Julien Boudet/BFA.com
Kanye West is sick of the fashion-industry elite not taking his designs seriously, and he's more than willing to "fucking laser" all of them to prove that he's legit.
In a new interview with Lynn Hirschberg for W, Kanye shared his frustration with those who write him off as "as some rich kid taking a hobby, fashion as a fucking hobby or a fashion plate." Yeezy invited all the haters to "shut the fuck up," while also name-dropping popular children's films Elf, Despicable Me, Wreck-It Ralph.
…Very few people even knew that I have a fucking Ph.D. in art, you know? And not that that would even make the difference, but me saying that makes the difference to the exact people I'm talking to it's, like, shut the fuck up. I will fucking laser you with alien fucking eyes and explode your fucking head.
Definitely an effective means of conflict resolution.