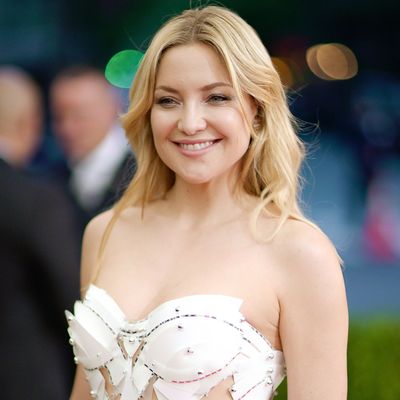 Kate Hudson.
Photo: Julian Mackler/BFA.com
Warning, this is not a drill: Athleisure's very own Kate Hudson wants to make a record, and it's going to be "depressing."

The noted national-anthem enthusiast told Jimmy Fallon on Tuesday that she's always "been scared of making music," but now she's finally old enough (note: she's 37) to where "it doesn't really matter anymore." So, the Bride Wars star has finally decided to make a record "for the sake of doing it, and seeing how it turns out," she revealed.
"Music is my life, and it's my first love," Hudson said on The Tonight Show.
However, the actress warned listeners that they shouldn't expect happy pop music from her. Instead, the music Hudson writes is "super depressing," and will likely cause people to be like, "Whoa, what is that," she explained.
Can't wait to hear Hudson's take on Jagged Little Pill.