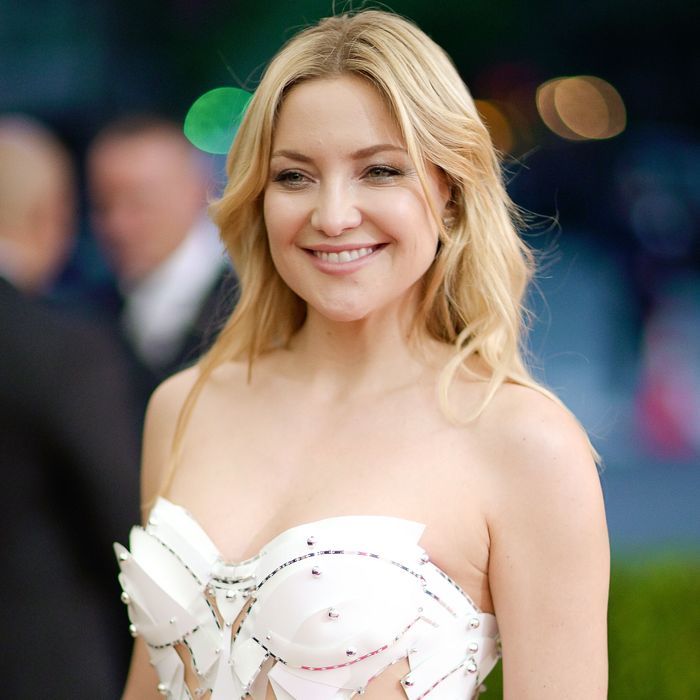 Kate Hudson has a dream man.
Photo: Julian Mackler/BFA.com
Kate Hudson isn't looking for anything too serious in a relationship at the moment, in case you were wondering. But, she does have an idea about what qualities she'd like to find in man. In an interview with Howard Stern on his Sirius XM radio show, Hudson laid out her list of criteria:
"You know what I really want right now? Honestly — I'm just gonna be honest — I want [a] funny [guy]. Funny makes me happy. But I just want someone really hot! … Like, I just want, like, a hot guy right now. Not quite for life, you know."
Funny and hot. Which, somehow, made Stern think of newly single Brad Pitt. When he asked Hudson if the man should have Pitt's good looks, Hudson replied, "Yes! I think Brad is very, very handsome."
Stern pointed out Pitt's current (single) relationship status, but she seemed uncomfortable with the idea and responded with an "Oh god, Howard!" So, to be clear: Hudson is looking for someone who isn't Brad Pitt, but who looks like Brad Pitt. And is funny. And hot. Got it.