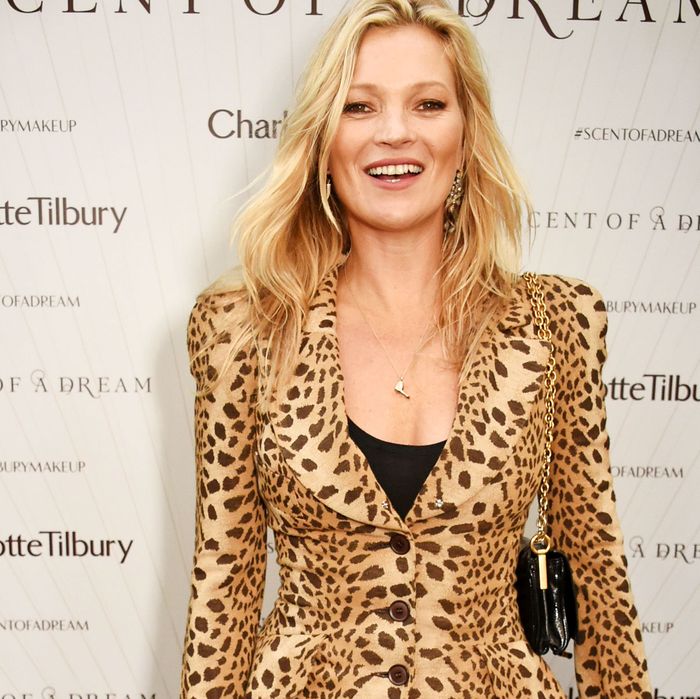 Photo: David M. Benett/Getty Images for Charlotte Tilbury
We finally know what Kate Moss has been up to since announcing her split from longtime agency Storm last spring (aside from, you know, landing numerous Vogue covers). In a move of keen business acumen, Kate Moss is launching her own talent agency, aptly named the Kate Moss Agency.
Of leaving Storm and entering a new phase of her career, the model revealed in an interview with Business of Fashion, "I felt like I wanted to do things that were more than modelling. It didn't matter how much we would try and do it together with them, I was always going to be the little Kate that they've known since I was 14. It was like leaving home. I had to leave, and they were very understanding about it."
But apparently Moss has more in mind than simply modeling; the agency will also represent acting, singing, and dancing talents, and she's not just interested in scouting the genetically favored. "It's a dream!" she said. "It's so weird. You know that film Gia? Faye Dunaway plays the agent. I could so do that! But I want to focus more on managing people's careers than just [running] a modelling agency. I don't really want pretty people, I want people that want to sing and dance and act — I want to create stars."
Also spearheading the venture is Moss's longtime agent at Storm, Lucy Baxter. The Kate Moss Agency will reportedly launch later this month and already has its own Instagram page, so maybe the admittedly social-media-inept Moss has learned to finally embrace the 'Gram.