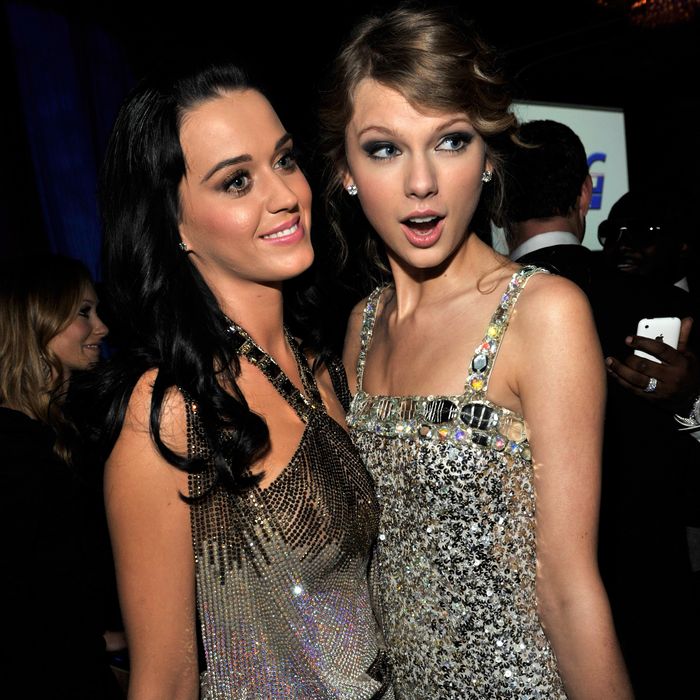 Photo: Kevin Mazur/WireImage
Katy Perry must have found some serious Zen on the Burning Man playa last week, because during an impromptu Twitter Q&A with fans, she said that she'd be open to collaborating with Taylor Swift — on one condition. "If she says sorry, sure!" Perry tweeted.
The barely contained feud between the former friends has been simmering since Swift released "Bad Blood," which may or may not have been about her "Firework" frenemy. Given all the bad press Swift has had lately, it might not be such a bad idea to extend the old olive branch to Perry and send her an official invite to the squad. Maybe Swift will want to hit up the playa next year!