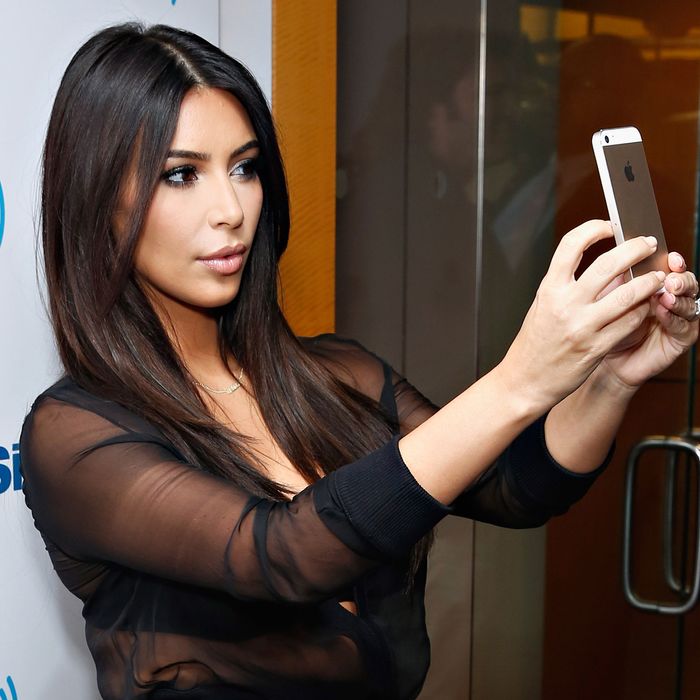 Kim Kardashian.
Photo: Cindy Ord/Getty Images
While the rest of us would selfishly spend our Mexico vacations drinking too many margaritas and sleeping them off on the beach, Kim Kardashian heroically spent her recent holiday taking 1,500 selfies a day for four days.
Kardashian revealed on her supermodel sister Kendall Jenner's website and app that she took a total of 6,000 selfies during her stay at Casa Aramara in Mexico.
The reality star apparently spent "zero" hours in the sun, but somehow, she was still able to rock nine different swimsuits, apparently without ever looking up once from her phone's camera.