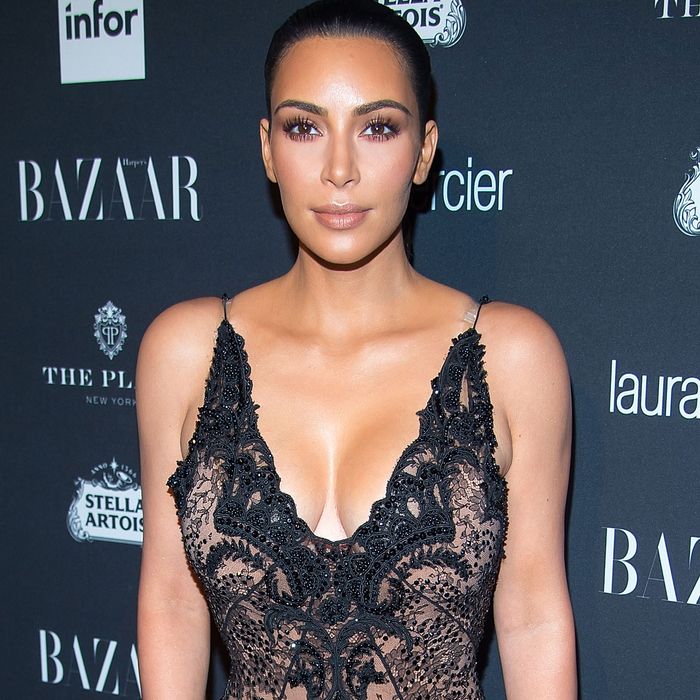 Kim Kardashian.
Photo: Michael Stewart/WireImage/Getty
According to a new interview in Wonderland magazine, Kim Kardashian may exercise her right to vote for Donald Trump in November. "At first I thought, 'Oh my God, I'm so Hillary [Clinton],'" she said, per a write-up of the profile in the Huffington Post. "But I had a long political call with Caitlyn [Jenner] last night about why she's voting Trump. I'm on the fence."
This quote curiously does not appear in the online version of the Wonderland profile, but the Huffington Post says it confirmed the quote with the profile's author, Eve Barlow. (It most likely appears in the print version.)
Kim told GQ this past summer that she planned to vote for Clinton, and she posted this photo with the candidate last year.
Fortunately there is still time to take more phone calls and selfies and then make decisions.